'She Was Crying..'- Serena Williams' Childhood Coach Rick Macci's Narrates a Hilarious 'Closed Fist' Story
Published 02/24/2023, 1:30 PM EST

Follow Us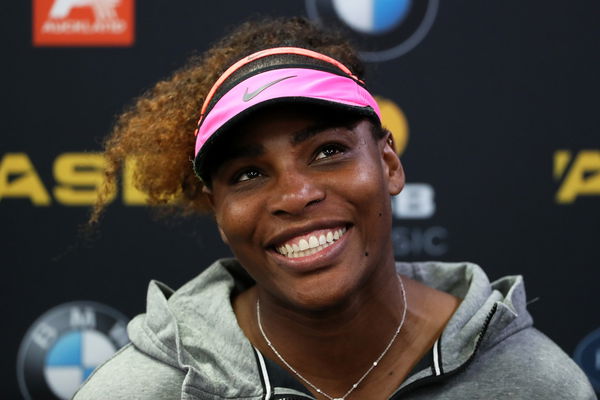 Closed fist and an aggressive grunt or scream. This encapsulates how the 23-time Grand Slam champion, Serena Williams, celebrated or exuded dominance on the court. She did not restrict this style to just happy celebrations, but also to express losses. The closed-fist expression many times was used as a way to express her disappointment on the court, too. Her aggressive style was well complemented by her closed fist. Have you ever wondered when did she develop this style?
Was it during her entry into the professional circuit? Or did it come out later on, on its own? Well, it seems her former tennis coach may answer these questions, with a hilarious touch to them!
ADVERTISEMENT
Article continues below this ad
Serena Williams' coach, Rick Macci, reveals a funny childhood incident
Recently, during a talk with Tim Storey and David Meltzer, on the 'Tim Storey on Game, Set, Life with Macci & Meltzer.'
The renowned tennis coach revealed one funny incident relating to the American tennis legend's childhood. While talking about their journey to fame, and how the 3 famous personalities achieved what they did, Tim firmly believes that it was all because of the Almighty! That is, god, tagged them to step into their respective fields.
However, it seems that the celebrated coach got his mind somewhere else the moment Storey said the word 'tag'. And Macci later in the talk interjected him, to discuss the hilarious incident, which included the Queen of the Court.
During her stay at Macci's tennis academy, Williams used to play tag with other tennis players. However, there was one difference, she used to keep closed fists.
He narrated, "When we played tag at the Academy, I got to say this and this is true! Serena played with a closed fist, and I said, whoa whoa whoa, Serena no no, we gotta keep the hand open. But go ahead, I didn't mean to interrupt. But I had to get that in there and when I told her that in the after-party, she was crying. It was like epic, but go ahead."
ADVERTISEMENT
Article continues below this ad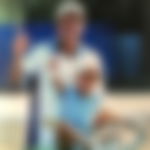 Even during her childhood, the younger Williams sibling preferred to keep her fists closed. Moreover, this isn't the first time that the coach has revealed a funny incident from the Williams sisters' childhood. Earlier too, the coach also revealed the prankster nature of the American tennis legend during her childhood days. This is certainly contrasting to what one may see now. 
ADVERTISEMENT
Article continues below this ad
WATCH THIS STORY – Hilarious Meaning of Roger Federer, Rafael Nadal, Novak Djokovic, and Serena Williams on Urban Dictionary! 
Nevertheless, it's amazing that the Williams sisters had as normal a childhood as possible despite grueling practices.