The young American Sofia Kenin made her breakthrough at Grand Slams after she battled past the two-time major champion Garbine Muguruza in Melbourne. On Monday, she will be ranked as high as World Number seven and she's the new American number one as she has surpassed Serena Williams on the rankings column.
Post her maiden Grand Slam victory, Kenin was in an absolute celebration mood. The young American walked into the press conference with a flute of champagne in her hand and she was full of life. "Cheers to everyone," she said upon entering the press conference room.
That's one way to make an entrance 🤣🍾🥂

Champ for the champ!#AO2020 | #AusOpen | @SofiaKenin pic.twitter.com/kWGKFSJ3wb

— #AusOpen (@AustralianOpen) February 1, 2020
"
It got me to win a Grand Slam" – Sofia Kenin on saving three break points in the final set
Saturday's final was the biggest match of Kenin's life that she ever played. She dropped the opening set but thereafter the American played some courageous tennis. Her performance at clutch moments was simply out of the world. In the deciding set, Garbine Muguruza had three break points at 2-2 (0*-40).
Kenin did not lose any hope and she won five consecutive points in a phenomenal manner to seize the game. At that instant, she slammed four winners and one ace and kept her 3-2 lead unaffected in the final set. Later in the presser, she reflected on the fearless movement of hers.
"I had to be brave playing a two-time Grand Slam champion. All respect to her. I knew I needed to come up with the best shot, five best shots of my life. I mean, let's go (smiling). It got me to win a Grand Slam," she said. 
The Moscow-born American Sofia Kenin committed just eight unforced errors in the last two sets and dictated the play on her first serves in the Australian Open 2020 finals.
Know More – All You Need to Know About Sofia Kenin's Father and Family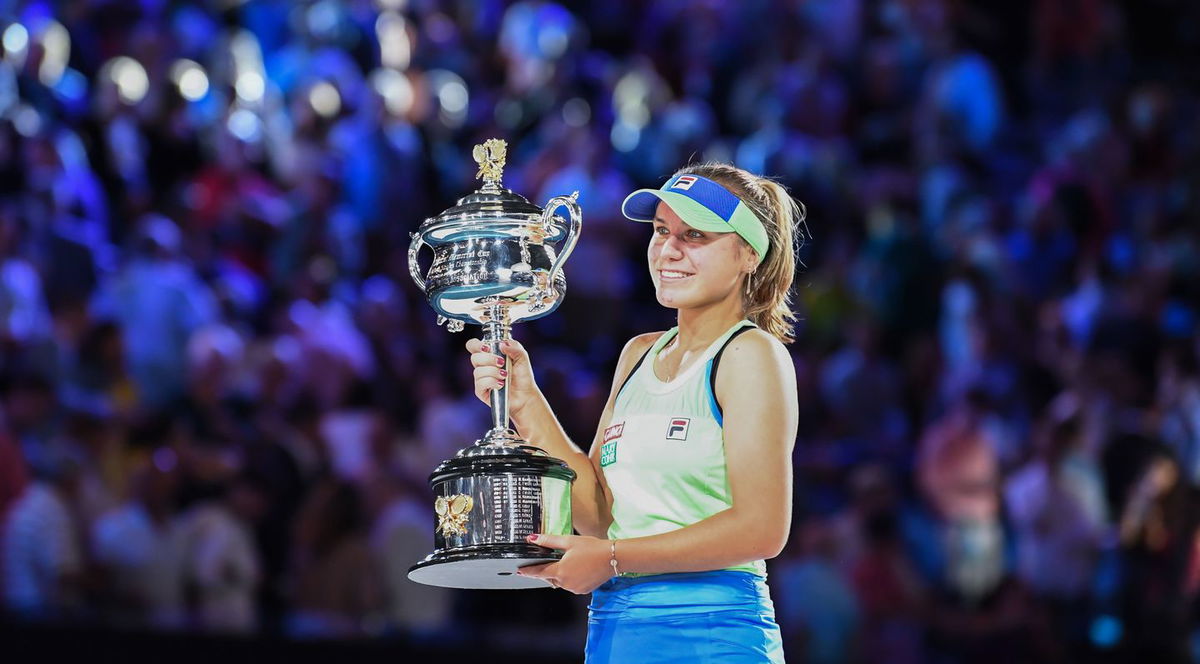 The 21-year-old Kenin is the youngest American woman to win a major title since 20-year-old Serena Williams won the 2002 US Open. After winning her big title on the Australian court, she gave the first victory speech of her life.
"My dream officially came true. I cannot describe this feeling. It's so emotional, I worked so hard. Dreams come true. If you work for it, it's going to come true," Kenin said.