AEW Wrestler Debunks Chupacabra Sighting in Texas
Published 06/11/2022, 1:00 PM EDT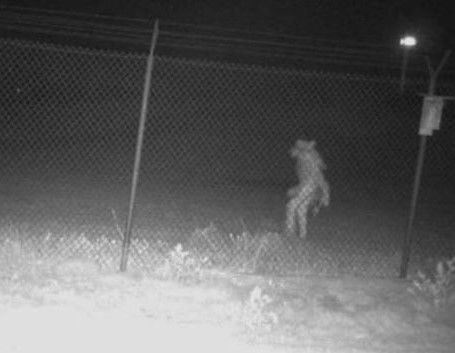 The Chupacabra is one of the strange creatures that was spotted during the mysterious encounter. Chupacabra translates to "goat sucker" in Spanish. When it comes to physical appearance, people use a number of terms to describe it. It's been described as a dog or an alien by some, and a small bear by others. An unnamed animal was recently spotted outside the Amarillo Zoo. Dustin Rhodes, commonly known as Goldust, posted a snapshot of the Chupacabra.
ADVERTISEMENT
Article continues below this ad
ADVERTISEMENT
Article continues below this ad
On Twitter recently, Dustin Rhodes tweeted a photo of the Chupacabra and wrote, "This is a Chupacabra shot in Amarillo Texas this morning. They are everywhere in Texas." 
Chupacabra sparked interest and became a topic of conversation on social media once more. There are several ideas, and many hilarious postings have been made about it. Additionally, Danhausen, an AEW star, also responds to the famed wrestler's tweet by debunking the claim and jokingly claiming that this isn't a Chupacabra, but Danhausen.
Many people found his tweet humorous. Meanwhile, one Twitter user supports Danhausen's claim and tweeted the meme image. Danhausen made a witty remark, just like his gimmick. Although his gimmick has split fans, many find him entertaining, while others do not understand his gimmick.
William Regal on the Danhausen gimmick
William Regal revealed in an interview with Chris Muller /BR that he enjoys some comedy in pro wrestling. Additionally, Regal helped Santino Marella with his funny gimmick.
ADVERTISEMENT
Article continues below this ad
William Regal also spoke about how he was working with Danhausen's gimmick. He stated, "Danhausen is another person I go out there. I happy to put this stuff over because I know I could again. I can get it back if I need. We didn't need to in whatever we are doing. But I'll put it over I'll make it because that's my job I'm a professional and my job is to out sell the other person."
He enjoys the comedic gimmick it will be interesting to see how he continues to develop and promote his gimmicks in the future.
ADVERTISEMENT
Article continues below this ad
Watch This Story: From Being An Ice Hockey Fan to Hunting: Brock Lesnar's Favorite Hobbies Outside WWE
What are your thoughts about the Chupacabra? Please let us know in the comments below.