WWE Veteran Makes Shocking Debut on AEW Dynamite
Published 08/13/2020, 1:09 AM EDT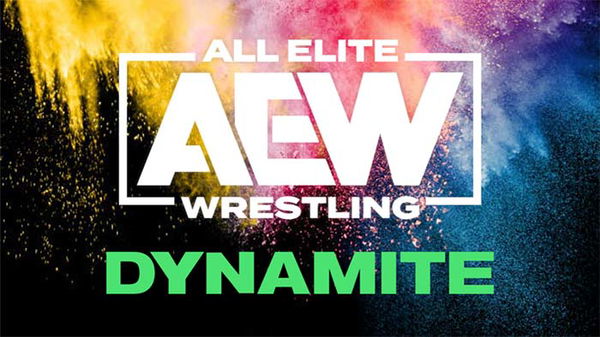 Novelty and innovation have been the drivers behind the growth of AEW. However, when you're on the quest to beat the oldest and most successful professional wrestling promotion in the world, everything new wouldn't be the best strategy.
ADVERTISEMENT
Article continues below this ad
Wrestling fans are a nostalgic community who like to hold on to vestiges of the past. It gives them comfort and makes them feel associated to the product. There are certain familiar faces who might not play the central role in professional wrestling but just their presence is heartwarming.
Referees are one such constituents. Even if they play a side role in the proceedings, watching them over a period of time makes them inseparable from the scheme of things.
ADVERTISEMENT
Article continues below this ad
One such WWE referee was Mike Chioda. Having called legendary matches like The Rock vs Hulk Hogan and Roman Reigns vs Brock Lesnar, it was a surprise that WWE released him in April as a part of their budget cuts.
Being a 31 year veteran of the company, Chioda was shocked by this unceremonious exit. However, AEW wouldn't let go of this opportunity and signed Chioda to a contract.
Mike Chioda makes AEW debut
Mike Chioda was revealed as a part of the referee team of AEW and was introduced as a 33 year veteran of thr business.
His first assignment for the night was the TNT Championship match between Scorpio Sky and Cody Rhodes. After a back and forth match up, The American Nightmare completed another successful title defence.
Later in the night, Chioda would find himself in the thick of the action. In the match between Chris Jericho and Orange Cassidy, La Champion decided to bully Chioda into submission.
ADVERTISEMENT
Article continues below this ad
As he was about to use his baseball bat, he told Chioda to look away. Initially, it looked like the referee would concede, however, as Jericho was about to make the attack, Chioda pulled the bat out of his hands.
ADVERTISEMENT
Article continues below this ad
After a series of interferences, Cassidy rolled Jericho up for the win.
Needless to say, Chioda's first night on the job was not without its fair share of adventures.