"You Guys Tell Everybody": $450M Worth Hollywood Star Once Exposed Dwayne Johnson For Stealing From Him
Published 10/12/2022, 8:00 AM EDT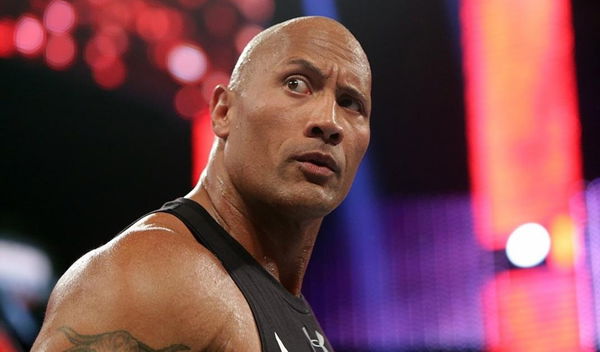 Success does not come easily. Dwayne Johnson evolved to become a global sensation over many years of hard effort, perseverance, adapting, and learning. Not only is Brahma Bull renowned for being the biggest thing to come out of the WWE or a Hollywood megastar, but his ethical demeanor also enabled him to win the title of The People's Champion. It was therefore very difficult to accept when a Hollywood star claimed to have stolen an iconic thing for which he is famous.
ADVERTISEMENT
Article continues below this ad
In 2019, Kevin Hart, Johnson's longtime friend, and fellow star delivered a shocker as he claimed that Johnson had stolen the nickname 'The Rock' from him.
ADVERTISEMENT
Article continues below this ad
It was revealed in 2019 when Hart discussed getting in shape with 'TMZ'. During the chat, the $450 million worth actor, was questioned about having a nickname like 'The Rock'. He stated, "It's all ready! I've been The Rock, you guys just didn't know that. He stole my name. … You guys tell everybody that he took my name."
Fans have witnessed both of them mocking one another due to the relationship that they had established over the years. It's undeniable that Hart had taken a swipe at his Hollywood friend; he never misses an opportunity to do so. Notably, Johnson had held the moniker since the attitude period of WWE, when neither of them knew the other. The question is then where The Rock got his nickname.
How did Dwayne Johnson get his famous nickname?
ADVERTISEMENT
Article continues below this ad
DJ initially gained notoriety for his WWE career, in addition to the fact that he is currently the most famous Hollywood superstar. In the late 1990s, when he entered a WWF ring for the first time, he was then known as 'Rocky Maivia', a mix of the ring names of his dad and grandfather. The Great One wasn't too pleased with this name, but Vince McMahon, the former WWE CEO, convinced him to accept it.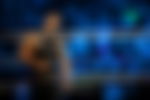 He sustained a knee injury early in his career, and upon his comeback in August 1997, he turned heel for the first time in his rookie career, where he started firing back against the fans who had been booing him nonstop. The People's Champion later joined the legendary Nation of Domination stable. Following that, he avoided replying to the name Rocky Maivia. Instead, he adopted the nickname 'The Rock'.
ADVERTISEMENT
Article continues below this ad
WATCH THIS STORY: 50 Years of The Rock: Dwayne Johnson's Greatest Achievements in WWE
So, this is how DJ got the iconic moniker. And Kevin Hart's allegations were undoubtedly another of his hilarious jabs at Johnson.