"Bruce Lee Considering Resurrection": Ronda Rousey Given Stern 'Bodyguard' Reminder as Her Statement Irks MMA & WWE Fans
Published 11/28/2022, 1:30 PM EST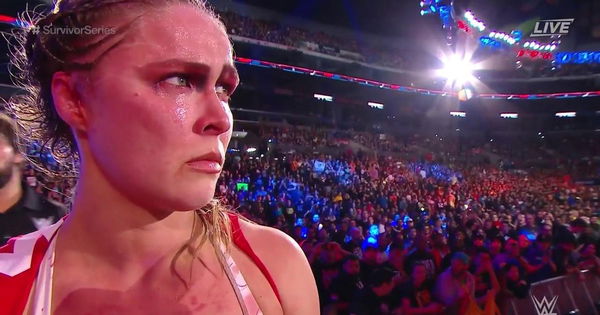 Ronda Rousey holds a special place in MMA history. She became the first woman fighter to sign for UFC and ruled the division as the first ever Women's champion in the promotion.
UFC also made her the first female inductee in their Hall of Fame. Moreover, she also holds an Olympic medal in Judo. When it comes to the greatest female MMA fighters of all time, Rousey's name may pop up the list. However, she recently drew the ire of fans when she made a bold statement in her social media.
ADVERTISEMENT
Article continues below this ad
The Baddest Woman on the Planet posted a video of her taking down Shotzi in their Survivor Series title match a few days ago. In the caption, Rousey implied she was the greatest martial artist of all time. This didn't sit well with the fans, who let her know what they thought.
Fans ridicule Ronda Rousey for her 'greatest' claim
Ronda Rousey has had a tough time winning over the fans in WWE recently. This has led to The Rowdy One going the other way and playing more of a heel persona. And now it seems her character is extending beyond the ring after her Instagram post.
Rousey picked up a win over Shotzi at Survivor Series to retain her SmackDown Women's Championship. After this win, Rousey posted photos from her match on her social media while also uploading a video of her taking down Shotzi in midair during a sequence.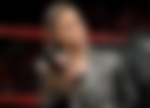 She wrote in the caption, "You ever wonder what it's like to inhabit the body of the greatest martial artist to ever live? I don't. I know."
 

View this post on Instagram

 

After her audacious claim, fans quickly responded by reminding Rousey of her UFC losses and dismissing her claim as the greatest ever MMA fighter.
One user wrote, "Greatest marshal artist? Holly Holm's foot and Amanda Nunes' fists would disagree with that." Another user commented, "Somewhere…if you listen really hard…you can still hear the echo of that kick Holly Holmes landed on your face." One more user wrote, "Why is she talking about Amanda when she didn't wrestle? That's weird."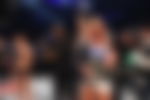 Fans ridiculed Rousey's statement even further. A user wrote, "Put the crackpipe down", while another said, "Sorry Ronda the greatest isn't you." Some fans continued to mention her defeat to Holly Holm.
A fan wrote, "Greatest martial artist to ever live" holly holm thinks otherwise. One fan also threw shade at Rousey for having Shayna Baszler at ringside writing, "And yet you need a bodyguard."
ADVERTISEMENT
Article continues below this ad
Many fans also reminded her of the MMA legend Bruce Lee. One fan wrote, "Great? Yes. Greatest? No. That will always belong to Bruce Lee."
Another fan wrote, "Really Ronda? Would love to see how you faired against Bruce Lee." One more user commented, I don't see Bruce Lee in there and another wrote, "I wonder what it would be like to inhabit the body of Bruce Lee." A fan also wrote, "cut to Bruce Lee considering resurrection upon hearing about this caption in the afterlife."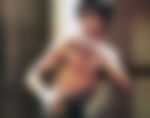 Ronda Rousey has accomplished a lot in her MMA career. She is perhaps up there with some of the best female MMA fighters of all time. But her claim about being the greatest martial artist didn't go down well with both WWE and MMA fans, and it irked them. What do you think of Rousey's statement? Let us know in the comments.
ADVERTISEMENT
Article continues below this ad
Watch This Story: Stephanie McMahon to Alexa Bliss every superstar Ronda Rousey put down with her submission-moves