WATCH: Shaquille O'Neal's WWE Challenge That Never Came to Fruition
Published 04/30/2022, 3:00 PM EDT

Follow Us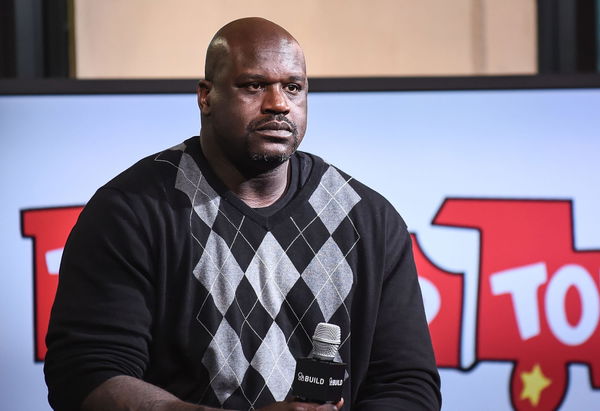 WWE has brought several celebrities from Hollywood and other major sports to have special segments in the squared circle. Many, including Muhammad Ali, Mike Tyson, Arnold Schwarzenegger, Shaquille O'Neal, Snoop Dogg, and Hugh Jackman, have appeared in the ring and some of them have been involved in thrilling storylines as well.
But among these, the NBA Hall of Famer Shaquille O'Neal's case was a bit different. The lifelong wrestling fan appeared in WCW and fought a WWE match against Damien Sandow at WrestleMania 32.
ADVERTISEMENT
Article continues below this ad
Further, he even defeated Cody Rhodes in his turf, AEW, in 2021. But there was a much-awaited match between Shaq and WWE giant Big Show, that strangely got canceled after tremendous promotion.
Why did the much anticipated Shaquille O'Neal vs Big Show match never happen?
Big Show, real name Paul Wight, and Shaquille O'Neal are absolute crowd-favorites in their respective sports. Not only their career performances but also their out of the arena behaviors have endeared them to the masses. Moreover, the match between 7-foot WWE icon Big Show and 7-foot-one O'Neal came so close to becoming a reality, but the storyline between the behemoths ended abruptly because of creative differences.
In the promotion video of Shaq issuing the challenge, after early elimination in the 3rd annual Andre the Giant Battle Royal, he called out Wight. "I'm a little upset. I've been wanting Big Show for years. First one didn't go well. This one, there's a double team. But hopefully, before he retires, it will be me against him. I'm ready to take on Big Show whenever, wherever, " O'Neal said.
Here's the backstory. In 2016, Shaq stepped foot on the ring surprising the WWE universe at the Andre the Giant Memorial Battle Royal at WrestleMania 32. He entered with the backdrop of a remixed version of Desiigner's popular song Panda to the ring and stood face to face with the Big Show. Also, Shaq had a little segment with Show in RAW seven years prior to that.
Watch This Story: WWE Superstars With The Highest Number of WrestleMania Matches
ADVERTISEMENT
Article continues below this ad
Moreover, Big Shamrock eliminated Damien Sandow, after the latter foolishly challenged him. Show and Shaq later went on to heat up the tension, which everyone believed will end up in a match. After weeks of promotion and discussion, WWE withdrew the match. While Shaq blamed WWE for "messing it up" during his podcast, Big Show later said that it was Shaq who had obstacles to agreeing to the deal.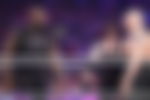 However, Shaquille O'Neal joined AEW and had a wonderful session defeating Cody Rhodes in AEW Dynamite, in 2021.
ADVERTISEMENT
Article continues below this ad
Do you think this match can ever happen? Let us know.