"And I Tell Them Not to Announce It" – Eddie Kingston's Vested Interest in Doing Independent Shows Is a Proof of His Amazing Nature
Published 02/10/2023, 4:15 PM EST

Follow Us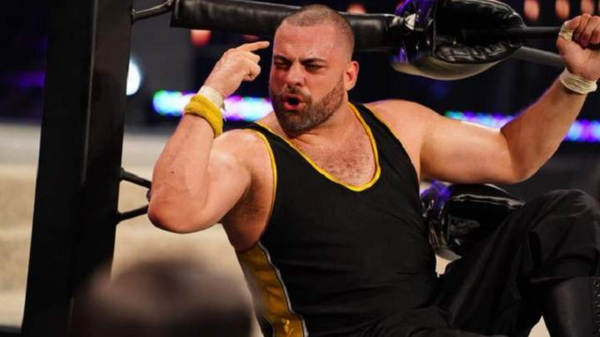 Eddie Kingston found success after he broke into the ranks of All Elite Wrestling. However, the noble wrestler still enjoys to participate in local independent wrestling gigs. Being a professional wrestler, he doesn't shy away from the smaller crowds. Moreover, Kingston revealed his contribution to society through these events. Such a noble gesture from the wrestler!
Eddie Kingston contributes his indie earnings to a noble cause
In a recent podcast episode of WTF with Marc Maron, Kingston broke the silence on his independent wrestling endeavors. He said, "I like doing the independents still. Because without the independents, I would've went nuts years ago. … A lot of times"
ADVERTISEMENT
Article continues below this ad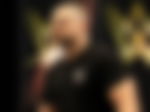 Therefore, the 41-year-old engages in these smaller gigs, to get a feel for the game. Unwind and enjoy the low stakes. However, his connection to charities motivates him to earn an indie paycheck. As Kingston dedicates almost 50% of his earnings to a local charity fund of the organizer's choice.
However, despite his unwillingness, the organizations announced his contribution. Kingston said "well, they already announced it a couple times. I hate it when they do this. I usually will go there and do a show, but I'll tell them, 'Take half my money, and give it to a charity that's local.' And I tell them not to announce it, just do it. And they announced it anyways."
Therefore, the wrestler clarified he likes to remain anonymous, after doing his bit towards charity. As people can misinterpret his intentions to spread misinformation among fans. Therefore, he's following the path of another generous wrestler.
Ric Flair heralded a colleague as one of the most charitable wrestlers
Recently, WWE Legend Ric flair named his old buddy Hulk Hogan as one of the most charitable wrestlers of his time. After John Cena, Hogan did extensive Make-A-Wish charity work in the 90s. He worked tirelessly to deliver smiles to young fans, who looked up to their wrestling idols as deities.
ADVERTISEMENT
Article continues below this ad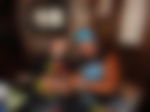 Moreover, celebrities can inspire many to follow their lead through their contributions. Similarly, this donation from Kingston could be a small amount. But, his initiative might encourage his contemporary wrestlers and fans to do the needful for society.
Therefore, Kingston's sincere practice deserves to be commended by WWE fans.
ADVERTISEMENT
Article continues below this ad
WATCH THIS STORY: 5 WWE stars who could possibly face John Cena at Wrestlemania 39
Do you appreciate Kingston's charity work? Let us know in the comments.
Edited By: Debmallya Chakraborty