"Bring Him Back for Good" – Fans Suggest Exciting Booking Angles Demanding Return of Former IC Champion as WWE Set to Host Backlash in Puerto Rico
Published 03/10/2023, 9:15 AM EST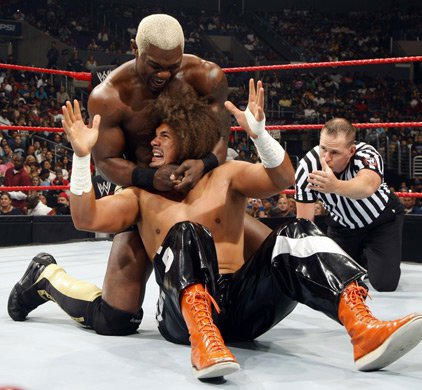 Fans can't hold in their excitement after WWE announced The Backlash Premium Live Event will be held in in San Juan, Puerto Rico. This was delightful news to fans in Puerto Rico. This marks the first WWE premium live event to take place in Puerto Rico since January 2005.
ADVERTISEMENT
Article continues below this ad
Therefore, fans have demanded that a famous Puerto Rican wrestler join the roster of wrestlers, ahead of the event. Moreover, they have already spun some storylines in their head and prepared a list of possible match-ups for the former Intercontinental champion's re-entry.
WWE fans want to see Carlito back at Backlash
ADVERTISEMENT
Article continues below this ad
WWE always strives to deliver to its loyal fanbase. Fans are rampant in their demands to Chief Content Officer, Paul Levesque aka 'Triple H' in an effort to bring back Carlito, who is still active as a professional wrestler in Qatar Pro Wrestling. The 44-year-old Puerto Rican made a name for himself during his time as a WWE wrestler. Therefore, fans want the Puerto Rican to entertain the crowd at Backlash and become a regular on the roster again.
Fans expressed their demands on Twitter and wrote:
Many fans expressed how much they want Carlito back in the WWE!
Bring him back for good!

— rand paul's new dad (@senorloneliness) March 9, 2023
How he never got another run is beyond me

— Cerebral Fanatic (@CerebralFanatic) March 9, 2023
Fans think he deserves another shot and suggested possible bookings:
Carlito and bad bunny vs Miz and Logan Paul

— urdadsgay6411 (@fraz646) March 9, 2023
Carlito vs cena us title ??

— UrAvrgYanksFan🇵🇷🇫🇷 (@NYTE_YT) March 9, 2023
Some of them are too far-fetched, but other matches seem exciting from a neutral perspective.
Austin Theory vs Carlito U.S Championship would make sense if you think about it.

— Regular Goated Ws (@GoatedWsHG) March 9, 2023
Carlito Vs Miz could be a fun feud, Both have those in ring talk shows, no way Carlito will get booed and Miz can easily take the L without any damage happening to his character.

— NeoXtreme Gaming (@NeoXtremeGaming) March 9, 2023
Fans clearly let Triple H know of their demands, on this Twitter thread.
Triple H wants to cater to Puerto Ricans with Backlash 2023
Backlash event has all fans excited. In a recent news, WWE announced that two-time grammy award winner, Bad Bunny will host the event. Moreover, The King of Kings expressed his feelings and said "We're excited to bring Backlash to San Juan as the demand for WWE premium live events outside of the continental United States continues to grow"
ADVERTISEMENT
Article continues below this ad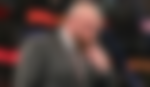 He added "Bad Bunny is one of the world's most-popular entertainers and nowhere is that more evident than in his native Puerto Rico."  From this statement, it is evident, Triple H is clearly focusing on appealing to the local audience, with this year's Backlash. Bringing Carlito would send Puerto Ricans over the moon, with joy. Therefore, fans expect that HHH will abide and do the needful.
Do you think we'll see Carlito back ? Let us know in the comments below.
ADVERTISEMENT
Article continues below this ad
WATCH THIS STORY: Ranking The Biggest Survivor Series Betrayals Of All Time