Brock Lesnar to Stone Cold Steve Austin: Top WWE Stars That Married Valets
Published 06/15/2022, 10:00 AM EDT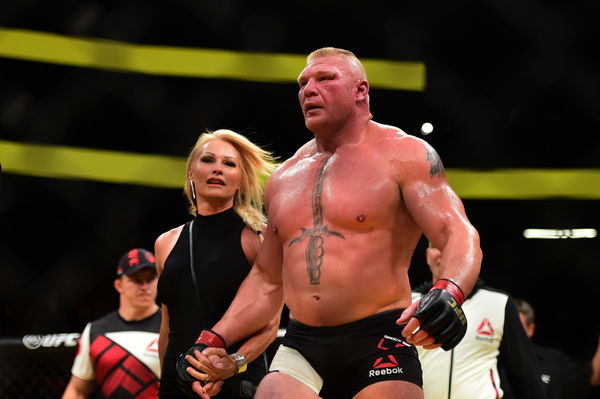 Over the years, many WWE superstars have formed close bonds with their valets, since it is among the most main factor of their success. A valet aka female manager can undoubtedly help show the character's personality while also making it appear more intriguing. Additionally, several celebrities and their valets met, fell in love, and married.
ADVERTISEMENT
Article continues below this ad
WWE has featured a number of different wrestling romance stories. Similarly, a slew of celebrities have been married to their companions after being in a relationship with them.
ADVERTISEMENT
Article continues below this ad
Let's take a look at some of the most well-known wrestlers who married valets.
Brock Lesnar and Sable
Brock Lesnar is one of the best pro wrestlers to have ever taken up the sport. Additionally, in 2006, he married Sable, who was already a very accomplished WWE star in the late 1990s and early 2000s. The Beast was flying as a wrestling giant, whereas Sable was on the verge of a professional crisis and a troubled marriage with Marc Mero.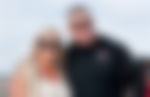 Aside from that, not much has been revealed about it because they have decided to keep their relationship private. However, Lesnar and Sable allegedly began dating after she returned to the show in 2003.
Read More: What Do WWE Legend Brock Lesnar's Tattoos Mean?
Marc Mero – Sable
Mero married his wife in 1994, almost two years before he began working for WWE. Marc Mero was a WWE talent who rose to prominence during the company's "attitude" era. Sable, her ex-wife, emerged in professional wrestling in 1996. She also quickly rose to the position of Marc Mero's manager. Mero beat Sable in an inter-gender bout at Over The Edge 1998, which resulted in her temporary departure.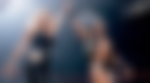 In 1999, Mero and Sable both quit the firm. Mero, on the other hand, returned to WCW in 2000, while Sable returned to SmackDown in 2003, the same year they split up.
Stone Cold Steve Austin – Debra
In 1999, Austin married fellow WWE superstar Debra Marshall. Also, this was Stone Cold's third marriage. This romance barely lasted three years. In case you didn't know, Austin's marriage to Debra Marshall sparked controversy owing to many allegations. As a result, their relationship began to fall apart.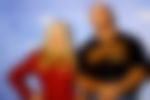 Randy Savage – Miss Elizabeth
Randy Savage and Miss Elizabeth are one of the few couples that have made headlines, both professionally and personally. They were both wrestlers in WWE and WCW, and their lifestyles had a lot in common. In case you don't know, Elizabeth was supposed to be a commentator when Savage initially joined WWE. Vince McMahon, on the other hand, had plans for her.
Immediately after Randy Savage's WWE debut, Miss Elizabeth was introduced as his on-screen manager. The duo immediately established themselves as one of WWE TV's most iconic characters.
Watch This Story: WWE Superstars With The Highest Number of WrestleMania Matches
ADVERTISEMENT
Article continues below this ad
In a WrestleMania VII match, Savage battled The Ultimate Warrior. After losing to him, Sherri attacked Savage. However, Miss Elizabeth saved him. As a result, the wedding 'Match Made in Heaven' was held during SummerSlam 1991. Their marriage was failing even while they were doing excellently in the ring. Moreover, Savage divorced Elizabeth in 1992.
DDP – Kimberley
Likewise, Diamond Dallas Page and Kimberly are one of the most well-known couples in wrestling history. They've teamed up to make a huge impact on the WWE. DDP was a very appealing heel who gained a lot of attention because of his attractive valet, 'The Diamond Doll'.
ADVERTISEMENT
Article continues below this ad
After almost 14 years of marriage, Kimberly and the DDP ultimately separated in 2005. On the other side, their divorce was peaceful, and the two are still friends.