"Built Like Me": WWE Legend Randy Orton Hypes His Daughter Ahead of Her Match
Published 06/18/2022, 9:30 AM EDT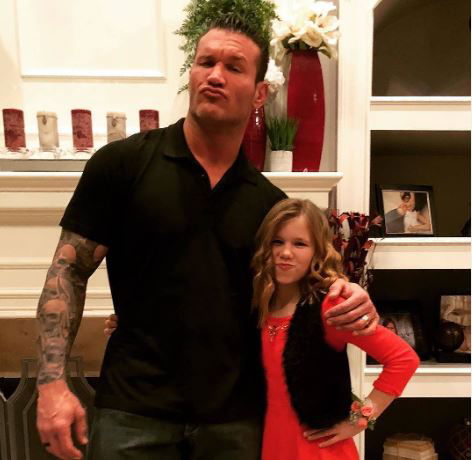 Randy Orton celebrated his 20th year in WWE this year. 'The Viper' is one of the most popular attractions in the company right now. On the other side, his daughter Alanna Orton is building a name for herself at the Girls National Volleyball Championships in Orlando, Florida.
ADVERTISEMENT
Article continues below this ad
In his most recent Instagram post, Orton shared a picture of his daughter with her St. Louis Crossfire VBC squad. Alanna Orton's effort was also lauded in a caption by the Apex Predator.
 

View this post on Instagram

 
ADVERTISEMENT
Article continues below this ad
Orton praised his daughter, citing her as a "beast on the court" who is built identically to him, being long and lean. Although she has a significant resemblance to him, she outperforms him in terms of athleticism. He also thanked Alanna's coaches, Mike Sanders, Steve Guckes, Ryan Streck, and Allison O'brian, for getting her team ready for Nationals.
In case you didn't know, Alanna Orton is his only daughter from his first marriage to Samantha Speno. The Viper got a rose tattoo on his arm to express his love for his daughter. In addition, it will be interesting to see how she performs and progresses in volleyball in the future.
An update on Randy Orton's WWE return
Randy Orton is among the greatest heel wrestlers of all time. As a villain, he has fought several WWE superstars and provided the WWE universe with many memorable moments. He is now one of the few wrestlers capable of challenging 'The Tribal Chief', Roman Reigns.
ADVERTISEMENT
Article continues below this ad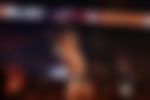 On the 28th of May, Monday Night Raw edition, WWE released an update on Orton's health and said he will be out from WWE for some time. Sharing an update, WWE stated, "Randy Orton is currently undergoing consultations with neurosurgeons and orthopedic spine surgeons to determine the extent of his injury and to recommend course of treatment."
The WWE universe expected him to return at SummerSlam to battle Roman Reigns. However, since he has left the WWE, it appears he will not be returning soon.
ADVERTISEMENT
Article continues below this ad
Watch This Story: WWE Superstars With The Highest Number of WrestleMania Matches
Will Orton make a comeback any time soon? Share your thoughts in the comments below.