Dwayne Johnson Reveals the Workout That's Helping Him Heal from His WWE Injuries
Published 06/06/2022, 7:30 AM EDT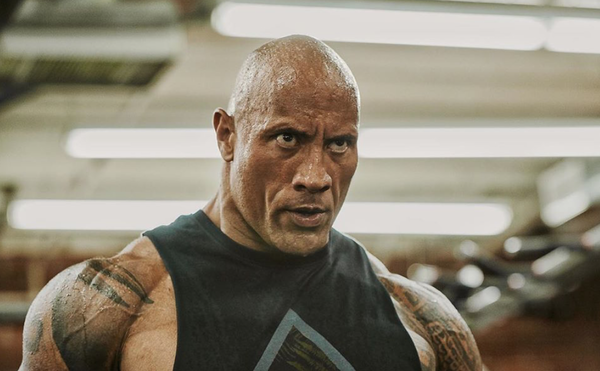 Top-tier Hollywood Actor, Dwayne Johnson, has a massive and powerful physique. 'The People's Champ' kept on adding muscles and built a massive physique. In addition, it is well known that Johnson had a wrestling and football career prior he established himself as a global superstar. 
ADVERTISEMENT
Article continues below this ad
During his wrestling and football career, he faced many injuries which still cause him trouble. Recently, The Rock shared a video of the workout that is assisting him to recover from his WWE injuries.
 

View this post on Instagram

 
ADVERTISEMENT
Article continues below this ad
Additionally, sharing the video, Johnson mentioned Pit Shark squats are actually helping him recover from his injuries, considering he had so many from wrestling and football.
Previously in an interview with Men's Journal, The Rock discussed the injuries he sustained during his football and wrestling careers. DJ stated, "I've sustained a number of injuries over the years that have been difficult to overcome, but I'm lucky that I've never been injured in the gym. I was brought up to train hard and train smart. But that didn't protect me when I was out on the field competing or in the wrestling ring."
Further, he added, "I've had five knee surgeries, a torn Achilles. I had to be sewn back together. The top of my quad was torn from my pelvis. I had a whole bunch of shit happen."
Johnson, like many other wrestlers and football players, has a long list of injuries. He is, however, currently recovering from his training.
Dwayne Johnson's abs have an unusual shape because of his wrestling injuries
Although The Rock has a great and massive physique yet in an interview with WIRED, he was questioned why he had strange abs in an interview with WIRED. it was when Johnson and Emily Blunt, his 'Jungle Cruise' co-star, sat down in 2021 to address some of the most commonly asked questions on the internet.
ADVERTISEMENT
Article continues below this ad
Johnson was asked why he has such strange abs during the chat. When 'The Great One' and Blunt heard this, they were taken aback. He went on to explain why his abs aren't perfect.
He stated, "The problem was, which a lot of people don't know, in a wrestling match, I tore the top of my quad off my pelvis. It went bang in a wrestling match. And then what that did, that caused a chain reaction and it tore my abdomen wall. So then I had to do a triple hernia emergency surgery… so, they're not, like, perfect abs."
ADVERTISEMENT
Article continues below this ad
Watch This Story: Dwayne 'The Rock' Johnson's Awe-inspiring Lifestyle
Do you believe Dwayne 'The Rock' Johnson will return to WWE? Share your thoughts in the comments below.