Dwayne Johnson's Single Move in 2021 Puts His Black Adam Salary to Shame
Published 01/03/2023, 9:30 AM EST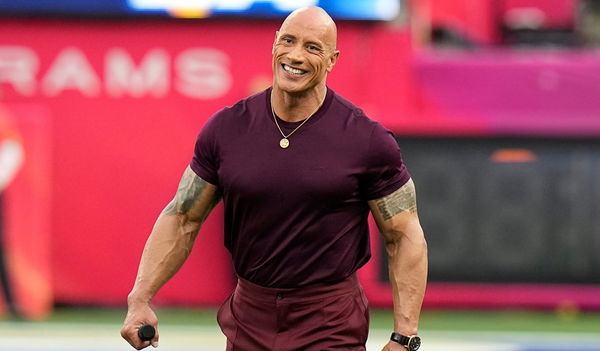 Dwayne Johnson had a mixed bag of fortunes in 2022. After tremendous hype and promotion, his Black Adam movie failed to do big numbers at the box office. This resulted in an abrupt end to his superhero character for the time being in the DC Universe.
The movie that promised a change in the hierarchy of DC was left scrambling to break even after its release.
The fact that a big DJ movie didn't the mark at the box office came as a surprise to many, but what is even more surprising is the contrast between The Rock's Black Adam salary to the money he made from one of his brands making an appearance in the Red Notice movie in 2021.
ADVERTISEMENT
Article continues below this ad
Netflix's Red Notice featured The Rock, Ryan Reynolds, and Gal Gadot in starring roles. The movie had 4.2 million streams when it premiered making it a success for the OTT platform.
Apart from the movie's online success, it proved to be a goldmine for DJ's Teremana tequila which was heavily featured in various scenes in the movie.
Dwayne Johnson makes a huge profit from Teremana in Red Notice
Product placement has become a key aspect of many movies and TV series in recent years. With actors investing in business ventures, they want their brands to be featured in films for advertisement.
This was the case after Dwayne Johnson and Ryan Reynolds made the move to have their respective products carefully presented in the movie. DJ's Teremana tequila and Reynolds' Aviation Gin were featured in Red Notice and made both actors really good money.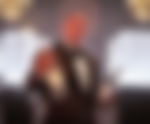 As per reports from Concave Brand Tracking, 28 minutes out of the movie's 1 hour and 58 minutes runtime were dedicated to product placement. This brilliant product placement move by DJ ended up skyrocketing the sales of Teremana tequila and made him even richer.
Both Reynolds and The Rock profited a staggering $40 million from their brands being promoted in the movie. And when you consider that all three actors were paid $20 million for their roles in the film, the numbers make a pretty good reading for the Brahma Bull.
Moreover, Dwayne Johnson made slightly more money being one of the producers of the film.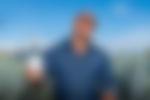 ADVERTISEMENT
Article continues below this ad
Indeed, this profit due to his Teremana tequila puts his Black Adam salary to shame. DC paid The Great One around $22.5 million for his role in Black Adam.
The salary isn't meager by any stretch. But when you consider his profits due to Teremana tequila in Red Notice, there is a stark contrast. His wise brand placement helped him earn almost twice his Black Adam salary.
Dwayne Johnson's Teremana tequila brand is already worth an astounding $3.5 billion and has proved to be one of his successful business ventures.
ADVERTISEMENT
Article continues below this ad
Hence, with decisions like this one, it is easy to understand how The Rock has made it possible. Apart from being a top actor with a massive box office appeal, DJ has proved that he is an equally shrewd businessman as well.
Watch This Story: Dwayne Johnson, Floyd Mayweather, and More Top 5 Most Followed American Athletes on Instagram
Edited By: Debmallya Chakraborty