"Everyone Honored It": Legendary Wrestling Promoter Once Detailed How Hulk Hogan Broke a Sacred Wrestling Tradition When He Jumped To WWE
Published 01/06/2023, 1:30 PM EST

Follow Us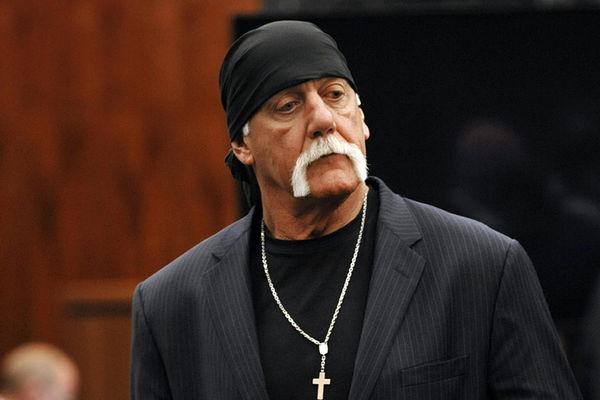 Vince McMahon was ruthless in his drive to make WWE the top wrestling brand in the world. It meant picking up top talents from his rival territories, and Hogan was the biggest pick of them all.
Hulk Hogan changed the landscape of wrestling with Vince McMahon in the 1980s. Backed by McMahon's push to make WWE a pop culture phenomenon, Hogan became the face of pro wrestling.
ADVERTISEMENT
Article continues below this ad
But McMahon's aggressive approach made him public enemy number one and Hulk Hogan also ended up burning a few bridges. In an old documentary, the late American Wrestling Association (AWA) promoter Verne Gagne, for whom Hogan worked, gave his thoughts on The Hulkster moving to WWE.
Verne Gagne said Hulk Hogan broke an old wrestling covenant
Hulk Hogan made the jump to WWE from AWA as part of Vince McMahon's vision to expand pro wrestling beyond the ring. Many top wrestlers from various territories made the move to Stamford and soon became household names. But no star made it as big as Hulk Hogan. The Immortal One led WWE's charge and his popularity reached the stars in a few years.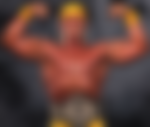 But his move to WWE didn't sit well with Verne Gagne who ran AWA. Gagne had pushed Hogan as one of its top star and he was set to win the promotion's top title belt before Vince McMahon came calling. In a documentary titled "Hulk Hogan and Family", which covered Hogan's rise to the peak of pro wrestling, Gagne revealed that the WWE legend broke an old wrestling covenant when he left AWA.
READ MORE: "They Didn't Like the Gimmick": Hulk Hogan Ponders Upon Rare Failure in His Immortal WWE Career
Gagne said, "He handshaked a contract. That was wrestling in old days, handshake. Everybody lived up to it. Everyone honored it. And he was the first guy to break it." Moreover, Hogan himself said that Gagne wasn't pleased with his decision. He stated, "Verne Gagne had made me a star. He didn't want me to leave he was very unhappy about it."
ADVERTISEMENT
Article continues below this ad
In the good old days, a wrestler's word carried a lot of weight and that is why Gagne was upset that Hogan went back on his contract with him. Had AWA managed to keep Hogan within its ranks, WWE may have to look elsewhere for its poster boy. Many were even skeptical that whether Hulk's move will pay off or not given WWE's vast ambition.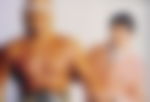 But Hogan's decision ultimately proved to be the right one in the longer run, as evident by WWE's success. It was a leap of faith that paid off big time for The Hulkster and Vince McMahon as they made pro wrestling business into the most successful industry of the modern era.
ADVERTISEMENT
Article continues below this ad
Together they made each other a lot of money and have often put aside their differences to do business. In the history of pro wrestling, Vince McMahon and Hogan will go down as two legendary names, who made wrestling what it is today.
Watch This Story: Every WWE Superstar Who Attacked Vince McMahon
Edited By: Debmallya Chakraborty