Fans Take a 360-Degree Turn As Roman Reigns' Undetected Story Gets Exposed: "I Feel Disgusting.."
Published 12/29/2022, 11:00 AM EST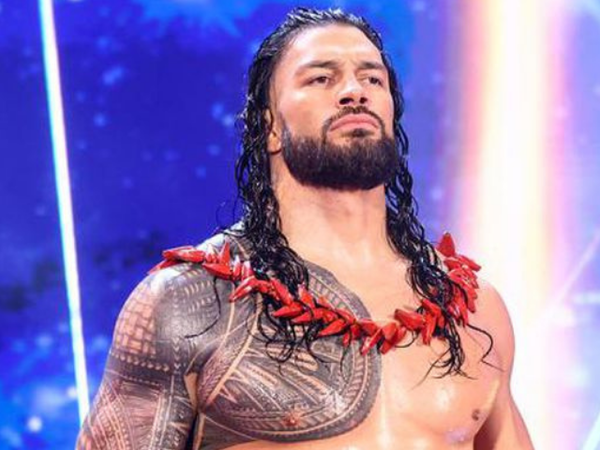 Roman Reigns has emerged as WWE's biggest star in the last few years and many see him as a locker-room leader. Having been primed to take over as the face of the company Reigns initially had a hard time convincing fans he was suited to the role. But since his revival as a heel, the fans have warmed up to the Tribal Chief.
Moreover, many former and current wrestlers have praised Reigns' for his behavior and attitude backstage even when he was not among the fan favorites. Recently, a former WWE star revealed an interesting story about Reigns that caught the attention of people on social media.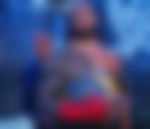 ADVERTISEMENT
Article continues below this ad
Sam Gradwell, a former WWE talent shared his experience when he met the current Undisputed WWE Universal Champion in 2018 in the locker room backstage. Gradwell said that after he wrestled a match in Dublin, Ireland, a ring crew member asked him to put his ring gear in some place in the locker room.
Incidentally, Gradwell had placed his gear in front of Roman Reigns' gear and wanted to remove it and leave the locker room. But Reigns walked in and stopped him from leaving. After this story went online, many people on social media shared their thoughts on it and appreciated Reigns for his backstage attitude, including those who used to despise him.
Fans acknowledge Roman Reigns as a true locker-room leader
In May 2018, former NXT UK star Sam Gradwell wrestled JD McDonagh in Dublin, Ireland, and lost the match. Afterward, a ring crew member asked him to find a discreet place in the locker room to keep his ring gear. Gradwell unwittingly ended up putting his gear in front of Reigns' and upon realizing this wanted to leave the locker room.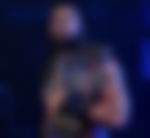 Speaking on the Wrestling With Johners podcast, he recalled, "I sat down and I looked at the chair in front of me, and I realized that Roman Reigns had set his gear over the chair in front of me, so I was like, 'Oh s**t, I've gotta get out of here, I've gotta find a different room.' I go to pick up my bag to leave, and Roman walks in and says, 'No, no, no, you sit there, you're good.' He further said that Reigns watched his match with McDonagh and gave him feedback. Gradwell added, "He just sat chatting to me all night. Then he watched mine and Jordan's match. And he gave me some of the most helpful feedback I think I've ever had."
As this story of Reigns broke out on Twitter, many fans hailed him as a locker room leader. One user wrote, "Head of the Table stuff." Another user also commented, "I feel disgusting for ever hating Roman man."
Here are the top reactions from this Roman Reigns story.
He's not just the best character right now, one of the best performers, or just the face of the company. He is THE guy right now. @WWERomanReigns

— DracoMaster (Ghislain B.) (@GhislainBeaudou) December 29, 2022
I'm not surprised, I've always heard that Roman is very nice and helpful to anyone in the locker room!!

— Topher (@ol02389560) December 28, 2022
Head of the Table stuff.

— No soy un vato, soy un señor. (@MarioA_TM) December 29, 2022
People are doing a complete 360 turn as Reigns has turned haters into fans.
You may hate Roman Reigns the character on TV but Roman Reigns in real life is really cool. So many great stories about this guy from different wrestlers. https://t.co/L5dheQk7KS

— Humble Wrestling (@WrestlingHumble) December 29, 2022
Back when fans were booing roman every superstar was singing his praises. And this is why

— jabari nath 🇹🇹 (@ibnkismatt) December 28, 2022
Many fans are putting The Head of the Table on a high pedestal.
LOCKER ROOM KING SINCE DAY1.
WHETHER PLAYING FOOTBALL OR IN WWE. I MEAN IN HIS EARLY DAY WHEN ROMAN PLAYED FOOTBALL. THEY MADE HIM CO CAPTAIN OF THE ROOM.WHEN HE WAS STILL A YOUNG. FACE ROMAN OR HEEL IT'S DONT MATTER. JOE WAS/IS WILL ALWAYS BE A WONDERFUL HUMAN BEING.❤ THIS GUY https://t.co/56cJ17AbeN pic.twitter.com/uDeWCyu9Av

— ♥️FARJANA♥️CHOWDHURY♥️♥️SMITH♥️ROMAN♥️ (@SMITH_FARJU_RR) December 29, 2022
To go from being one of the hated wrestlers to one of the most loved is a remarkable turnaround. This isn't also the first time a former WWE talent has spoken of Roman Reigns in a positive light. Ex-WWE star Aleister Black after his release, once said he really felt that Roman Reigns is a great locker room leader during his time there. Not only this, but in 2018, he also shared that he used to clean locker rooms until Reigns stepped in and asked him to stop doing it.
WWE star wants a shot at Roman Reigns
ADVERTISEMENT
Article continues below this ad
Roman Reigns may be the locker room leader, but as the Undisputed Universal Champion, he always has a target on his back. Being the top star of WWE means everyone wants to share the ring with him and show the world what they can do.
Judgement Day member Damien Priest shared the same desire and said he wanted to make a name for himself. Priest said to achieve that he would have to "run through" Roman Reigns and that has to happen. He also believes Judgement Day needs to be on the level of the Bloodline and compete with them.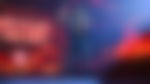 ADVERTISEMENT
Article continues below this ad
Reigns has seen off many challengers but Priest will offer a different competition. Still, there is perhaps some way to go for him before he can be on the Tribal Chief's radar.
Watch This Story: 5 WWE stars who might return at WWE Royal Rumble 2023