Former WWE Divas Champion Admitted Being in Love With Stone Cold Steve Austin in Her Youth
Published 07/04/2022, 1:30 PM EDT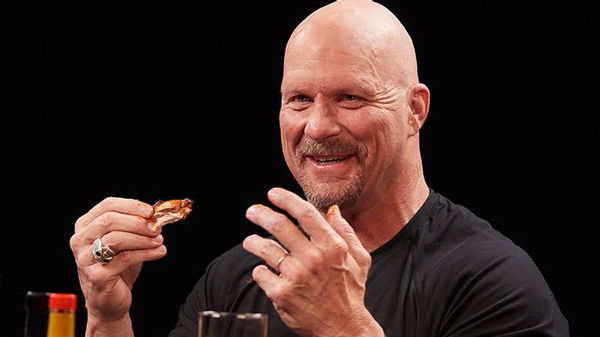 The Attitude era had been one of the most iconic WWE eras. Many legendary matches from this era are still popular among fans. It gained notoriety mostly for its unfiltered and uncensored content. Additionally, Stone Cold Steve Austin also contributed to WWE as the super cool factor for many WWE fans with his beer and blunt demeanor.
ADVERTISEMENT
Article continues below this ad
Speaking with 'The Rattlesnake' on the Broken Skulls show, the former WWE champion Paige revealed she was obsessed with Austin since she found him Supercool.
ADVERTISEMENT
Article continues below this ad
When Steve Austin asked Paige who she looked up to as a child, Paige remarked that WWE Diva Lita was one of her idols. Moreover, she added that "The Rattlesnake" was one of her other favorites. She goes on to state that she was in love with him and that she had an obsession with him.
Paige stated, "I was obsessed with you [Steve Austin]. It was mostly your character, just so cool for us. I was like, man, this man, guy coming down drinking beers, I was like, this is madness.—I was in love with you. And I was like, this guy is awesome."
However, Austin made an effort to bypass her compliments and her claim that she had had a love for him.
What kind of reputation Stone Cold Steve Austin has in the world of pro wrestling?
The 1990s saw the rise of Stone Cold as a social trend. Many things made Austin famous, including his catchphrase "Austin 3:16" and his beer bash celebrations.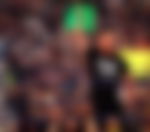 He made a name for himself as one of the greatest wrestlers in the history of WWE. Notably, the Austin 3:16 T-shirt from the start has been the WWE T-shirt with the highest number of sales.
ADVERTISEMENT
Article continues below this ad
Notably, he is also famous for his iconic his appearance, having a goatee and a bald head, as well as a black vest with white letters that spell out one of his catchphrases.
Watch This Story:- Six Times WWE Chairman Vince McMahon's Son Shane McMahon Put His Life on the Line
ADVERTISEMENT
Article continues below this ad
Austin rose to fame as the face of the Attitude Era and flourished throughout this time. It was the appropriate moment to use his rebellious character and the audience's love of seeing somebody fight authority.
What was your favorite moment of Austin's career? Lets us know in the comments section below.