Former WWE Writer Explains Creating a "Wild Samoan" to Feed Babyface John Cena at Vince McMahon's Request
Published 03/12/2023, 1:15 PM EDT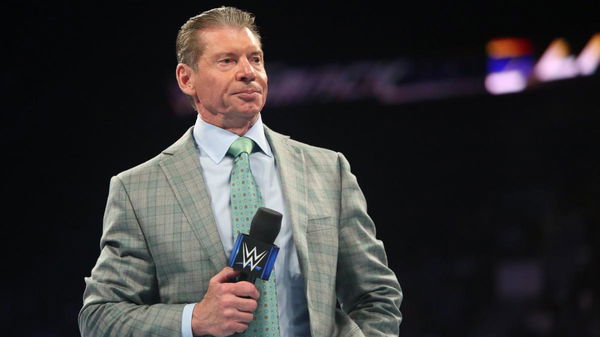 WWE has its heroes and villains woven into exciting storylines. One such memorable feud was between the Leader of Cenation, John Cena, and a Samoan. Their storyline remains one of the classic storylines of WWE, as Cena was at the peak of his powers in 2007. Moreover, fans look back to their New Year's Revolution face-off in the same year, which showcased the best that WWE had on offer.
ADVERTISEMENT
Article continues below this ad
Umaga was a monster that was unleashed onto the WWE
In an episode of 'Talk with Jericho' podcast, former WWE writer Court Bauer explained the necessity for a character like Umaga. According to him, Vince McMahon believed the character of John Cena needed a strong antagonist, someone who looked terrifying and would become the greatest heel for Cena's heroic babyface character.
ADVERTISEMENT
Article continues below this ad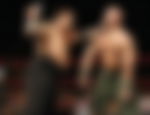 Bauer said "We had our last meeting going into there with Vince, he goes, 'We gotta get some new heels for Cena. We got to keep feeding this guy. We need monsters.'" Therefore, Bauer sat down with Edward Smith Fatu, who was working in the company under a different name, to create 'Umaga'. 
Bauer said "So Eckie [Umaga] and I [are] on the phone, and at the hotel [we] just came up with Umaga, and it was as a callback, throwback to his uncles doing the Wild Samoans gimmick, but with a modern twist with the grill piece. I pitched him the face paint."
John Cena ended Umaga's unbeaten streak
This conversation led to the birth of Umaga. A fearsome monster, who struck fear into the audience, with his appearance alone. Fatu backed his terrifying looks, with a high-octane performance going undefeated since his re-debut in April 2006.
ADVERTISEMENT
Article continues below this ad
Umaga went on a crazy win streak and challenged the WWE Championship contender John Cena for the title. However, Cena regained his championship title by pinning Umaga at the New Year's Revolution pay-per-view, effectively ending his unbeaten streak which had lasted 34 televised battles and extended from his re-debut in April 2006 to January 2007.
The two would collide again at the Royal Rumble event in a memorable Last Man Standing match, which Cena again won. Today WWE fans remember Umaga as an icon, whose sudden demise in 2009, at the age of 36 shocked everyone.
ADVERTISEMENT
Article continues below this ad
WATCH THIS STORY: The Most Extreme Moments in WWE Monday Night Raw History!
Have you witnessed the rivalry between Umaga and Cena?
Edited By: Sherjeel Malik