"He Didn't Have to F**k Him": Vince McMahon Roasted Over Recent Allegations, Ric Flair Fails to Control Laughter
Published 07/30/2022, 11:00 AM EDT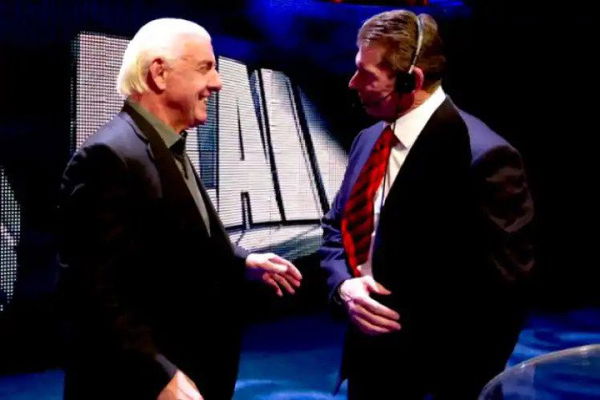 Following his recent roast in Nashville, Tennessee, The Nature Boy, Ric Flair, is the man of the moment. The event has included a number of well-known personalities from the wrestling community and from other industries. The event that is currently making news has had a number of belly-laugh-inducing moments.
ADVERTISEMENT
Article continues below this ad
Jokes were cracked at the occasion about everything from the past to the most recent, well-reported WWE controversies. In case you missed it, comedian Earl Skakel's joke about Vince McMahon, the former CEO of the WWE, was one of the night's most highly topical jokes.
ADVERTISEMENT
Article continues below this ad
Veteran comedian, writer, and actor, Earl Skakel, delivered a strong set that had several gags about Hulk Hogan, Ric Flair, Bully Ray, and Eric Bischoff. The joke he made about Mr. McMahon, though, got the loudest and most shocking laugh.
On the show, he attacks Flair, saying "Ric Flair has been paid millions and millions and millions of dollars by Vince McMahon and he didn't have f**k him."
The fact that Mr. McMahon retired as a result of his most recent controversy is widely known. For those who don't know, according to the WSJ, McMahon is currently the subject of an inquiry after it was discovered that he allegedly paid millions to former WWE women employees.
Skakel made the joke regarding Flair, who was the top-tier wrestler during his tenure and reportedly earned millions from WWE. Moreover, the comedian also praised The Nature Boy, declaring him to be the top wrestler on Mount Rushmore.
On The Ric Flair Roast, several other famous people made appearances
In the locker room, the 16-time world champion is regarded as one of the best wrestlers. The Nature Boy served as a source of inspiration for many wrestlers.
ADVERTISEMENT
Article continues below this ad
Additionally, if the invention is a tribute to his illustrious career, countless well-known celebrities will undoubtedly attend the ceremony. Aaron Rodgers, Bully Ray, Dolph Ziggler, Rob Gronkowski, and a plethora of other celebrities attended the event.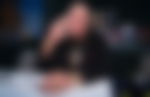 Even though some people participated virtually through video messaging rather than physically attending the event, they were nonetheless very eager to be a part of it.
ADVERTISEMENT
Article continues below this ad
Watch This Story:- Dwayne Johnson's Daughter Simone to The Undertaker's Daughter Kaia – Meet Daughters of Top WWE Stars
In the meantime, Flair will be lacing his shoes for the very last time in his professional career. Flair will compete in a tag team bout on July 31 against Jeff Jarrett and Jay Lethal. Given how well the roast lit the fire, there is a lot of excitement for the match.