"Her Interests Are Very Male Oriented" – The Undertaker Once Opened His Heart Out Talking About Ex-wife Sara, the Woman Whose Name He Tattooed on His Neck
Published 08/05/2022, 9:30 AM EDT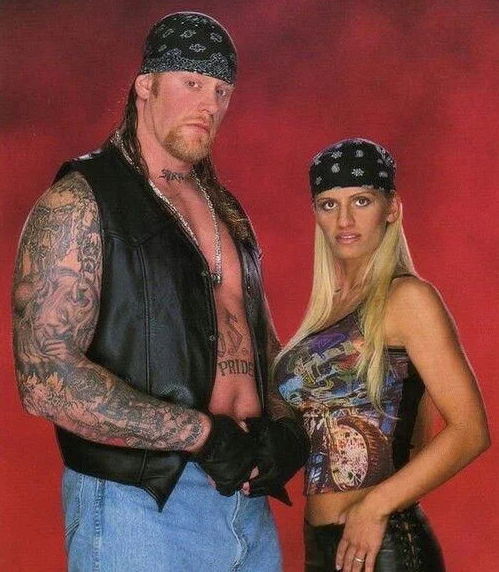 The Undertaker has kept a unique and mysterious image throughout his career, even while being an established public figure. To preserve his gimmick, The Deadman kept his life outside the ring private during his three-decade-long and illustrious career. However, WWE fans always find it interesting whenever The Deadman discusses his personal life.
ADVERTISEMENT
Article continues below this ad
Likewise, when Taker revealed his feelings, speaking about his second wife in 2005's renowned wrestling column by Kirsty Quested, which detailed a few unheard truths about their relationship, it certainly became eye-catchy.
ADVERTISEMENT
Article continues below this ad
Kirsty Quested, in the famous wrestling column "The Undertaker: Deadman Walking" penned about Taker as he underwent several changes in his personal and professional life in the year 1999. Taker and his first wife, Jodi Lynn, had two children together in the meantime. However, they were separated in June 1999 for unexplained reasons. Additionally, the speculations were that his new girlfriend, Sara Frank, had some influence on the breakup.
As per the column, Taker said that he instantly bonded with Sara after meeting her at an autograph session, owing to the fact that they both love football, UFC, boxing, and Harley Davidson. Talking about her, The Deadman said, "I don't want to say Sara's unladylike, but her interests are very male-oriented."
Read More: How Many Children Does The Undertaker Have?
The WWE Hall of Famer claimed it was like having a wife and a buddy. They sat together and watched sports, especially physical ones like football. Interestingly, Taker asserted Sara was truly a sports geek.
He reminisced, "We get into arguments about who knows more about boxing, me or her. She tells me she's forgotten more boxing than I'll ever know, she's all woman, but she's very much a tomboy. She's been a real turning point in my life."
The Undertaker had a 'Sara' tattoo on his throat
ADVERTISEMENT
Article continues below this ad
In 1999, the serious injury on The Undertaker's hip bones required surgery and extensive recovery. Thus, he had to take a long break from wrestling. Meanwhile, during the break, Taker and Sara got married. One of the most noteworthy things was that Mark Calaway got Sara's name inked permanently on his throat as a wedding present.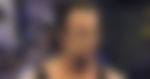 Talking about his tattoo, The Deadman said, "Yeah – that tickled a little. It was pretty intense. It's a good thing I have a high pain threshold." This shows the love he and Sara shared. Sara Calaway even occasionally joined him on stage after they got married.
ADVERTISEMENT
Article continues below this ad
WATCH THIS STORY: The Most Powerful Superstars in WWE History
However, the tattoo was covered up following their divorce in 2007. Furthermore, Taker married Michelle McCool in 2010. Currently, The Phenom appears to be happy and enjoying his time with his wife and children now that he is retired from WWE.