"A Complete Departure": Dwayne Johnson Going 'All-In' With Black Adam as DC Continues to Upset Fans
Published 08/17/2022, 8:00 AM EDT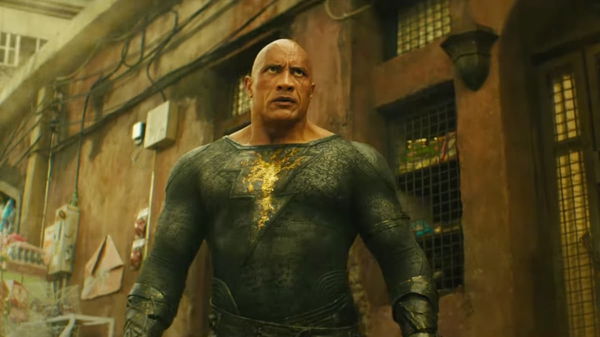 Dwayne Johnson has been entertaining fans all around the globe with his movies. After spending nearly two decades in the film industry, he is coming up with his most awaited film of all time, Black Adam. As fans are eagerly awaiting the film, Black Adam's actor feels the pressure as he told in his recent Total Film Magazine feature.
ADVERTISEMENT
Article continues below this ad
It's really strange that The People's Champion is under pressure given that he has already created a number of blockbuster hits and that his career is skyrocketing. DJ explains the cause of the pressure in the meantime.
ADVERTISEMENT
Article continues below this ad
As the film's theatrical debut draws near, the production crew is touring to promote it. The cast was featured in the most recent issue of Total Film as well. While discussing the film, The Rock claimed Black Adam will be a change from how audiences have seen him in the past.
However, the Black Adam actor, admitted that the movie increases the pressure on him. In his words, "I realize, going in, you've got one shot, and the pressure's on. You've got to dive headfirst into the fire. Because, also, the superhero genre has been busted wide open in the greatest of ways in our business, and has been responsible for some of the greatest movies ever made."
Watch This Story: Top Six Hollywood Movies of Former WWE Champion Dwayne "The Rock" Johnson
He added the fact that this is a once-in-a-lifetime project, which adds to the pressure. Furthermore, during the chat he said, "After being in this business for many years, Black Adam is a once-in-a-career character."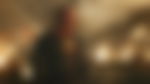 The fact that superhero movies have recently overtaken traditional blockbusters as the greatest draw further increases the bar for success in the role.
Dwayne Johnson thinks that the persona of Black Adam is inherent in his DNA
The Great One said in a prior interview that the character is really attached to himself. Meanwhile, DJ asserts that this was going to be considerably different from anything he has previously performed and has embedded certain characteristics of Black Adam.
ADVERTISEMENT
Article continues below this ad
He stated, "There's a lot of elements about Black Adam that are dependent on your perspective. Is he a supervillain? Is he an antihero? To some, he is just a straight-up superhero."
"There are just natural elements, I think, in me, that are part of my DNA that we see in the character of Black Adam. It is a departure from anything that I've played before in the past. A complete departure."
ADVERTISEMENT
Article continues below this ad
Read More: Black Adam Trailer Breakdown and Easter Eggs: Dwayne Johnson, Pierce Brosnan, and More
He argues that Black Adam is unique and sticks out since he upholds an ethical code. Additionally, if the wrongdoer makes any attempt to harm his people, his family, or his country, he will cut him in half, just like Johnson is attached to his people. And although DC continues to irk fans, Johnson indicates that he is going "all-in" with Black Adam.
Edited By: Vibhanshu Kumar