"How to End Someone in 20 Seconds": Fans in Disbelief As Seth Rollins Takes an Ugly Dig at Former UFC Star's Family
Published 08/31/2022, 11:15 AM EDT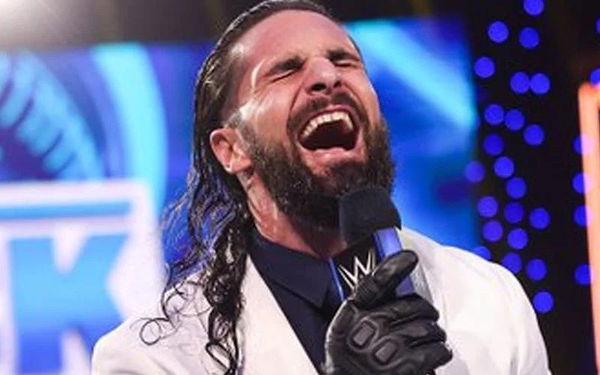 Seth Rollins and Riddle have been involved in a heated rivalry for the past couple of months. The two were slated to face each other at SummerSlam before Rollins (kayfabe) injured Riddle and the match was postponed.
ADVERTISEMENT
Article continues below this ad
Since then they have been involved in many brawls with each other. Things took a drastic turn on the latest episode of RAW, with both wrestlers taking not too PG and personal shots at one another during an interview segment leaving the fans stunned.
ADVERTISEMENT
Article continues below this ad
Earlier before the start of Monday Night Raw, Riddle and Rollins had a brawl in the parking lot outside the PPG Paints Arena in Pittsburgh, Pennsylvania. The two bitter rivals had to be separated by WWE officials.
Later in the night they were set up for an interview segment which got heated. Rollins told the 'Original Bro' that he wasn't on his level. Riddle replied that he was going to embarrass Rollins like Roman Reigns and Cody Rhodes did before him. From there things got escalated quickly between the two.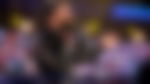 The remaining part of the interview saw things get even more personal between the two wrestlers. 
Rollins told Riddle , "You don't have a family because your wife divorced you and your kids don't want to see your b*tch a** anymore."
This left Riddle infuriated as he belted out a few expletives including the F-bomb, before leaving to go and find Rollins.
"Let's talk about your family. Oh wait, you don't have one because your wife divorced you, took your kids and left." – Seth Rollins to Matt Riddle

HOLY FUCK.#WWERAW.

— Wrestle Ops (@WrestleOps) August 30, 2022
This has definitely upped the ante for this feud with lines between reality and kayfabe blurred. The two will now face each other at Clash at the Castle event on September 3.
Fans left shocked after after Rollins' comments
The comments made by the 'Visionary' Seth Rollins, left many watching the show stunned. 
Fans have since expressed their disbelief over the comments made by Rollins.
how to end someone in 20 seconds or less

— Shiny Hunter Frontz (@ShinyFrontz) August 30, 2022
Ima need at least 30 minutes commercial break to let that sink in. HOLY SHIT🔥🔥🔥🔥🔥🔥🔥🔥👋🏾🔥

— 𝕸𝖎𝖘𝖙𝖊𝖗 𝕵😈😈 (@TheJoker_251) August 30, 2022
Others were in awe of Rollins' savage comments.
Riddle gave a flimsy gut shot, Rollins ripped his whole darn heart out lol

— TygerClawGaming (@MarkCan48464379) August 30, 2022
Rollins cooked Matt so hard Gordon Ramsay is jealous

— EnnardZL After Hours🇵🇷 #RIPScottHall (@DaRealEnnardZL1) August 30, 2022
While some felt that Riddle should have come up with a savage reply of his own.
He should've shot back and mentioned how Rollins' wife didn't want to team up with him in WWE.

— Eric Brown  (@NeoRealityEnt) August 30, 2022
This rivalry seems to have piqued fan interest.
In 15 seconds I went from not really invested to all in. Great stuff

— No One (@starman_2209) August 30, 2022
Wife (toe dipped in wrestling) asked to rewatch this 3 times because of how fire this was. Said it felt real and genuine. This was phenomenal

— Justin Hix (@TheJHixShow2) August 30, 2022
Seth Rollins and Riddle had real life heat
What adds another interesting layer to this feud is that both Rollins and Riddle had real life heat not that long ago.
'The Monday Night Messiah' even stated publicly that he doesn't want to fight Riddle at any point in his career.
The 'RK-Bro' member clarified at that time that the animosity stemmed from an Instagram post by his then wife, Lisa.
ADVERTISEMENT
Article continues below this ad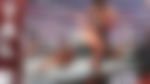 Lisa, in her post, body-shamed some of the female superstars of the WWE. This didn't go down well with Becky Lynch and Seth Rollins.
Riddle later apologized to Rollins for this incident clearing up the air between the two superstars.
ADVERTISEMENT
Article continues below this ad
The world is now waiting for this Saturday, when these two finally collide inside the ring.
Watch This Story: From Seth Rollins to Tori, insane table splashes in WWE history