Hulk Hogan Once Disclosed How Ice Cream Is Responsible For His 24-Inch Pythons: "All That Dairy Brother"
Published 02/03/2023, 10:45 AM EST

Follow Us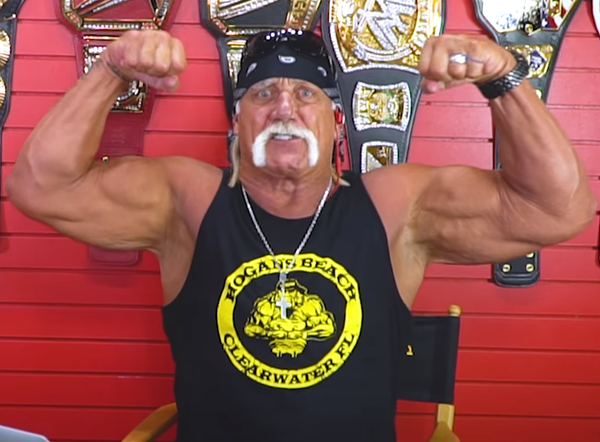 No one in the wrestling circuit would question Hulk Hogan over his tremendous biceps. The Hulkster affectionately termed them 'Pythons' and frequently boasts their appearance. This is apt, as he can use those large arms to engulf an average-sized wrestler in his grapple. However, Hulkamania once revealed the hidden catalyst in the potion for his gains.
Fans know that Hogan loves ice cream like the rest of us, but you'd be surprised to find out the flavor he frequently gorges on while watching late-night shows on his couch. Also, Hulk turned ice cream into a protein shake, to benefit his gains.
Hulk Hogan revealed his protein shake recipe
ADVERTISEMENT
Article continues below this ad
In his first Q&A session interacting with fans, HH revealed his cravings for ice cream. Especially in chocolate flavor. The 12-time World Champion in WWE and WWF was cheerful as ever, talking about his favorite sweet. As Hulk interacts with a young fan named Dante.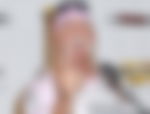 Mr. America said, " Oh Dante please brother, everybody knows I love the cream. That's how I got so pumped up that's how I had the largest pythons in the world. It was all that dairy brother."
However, The Hulkster also blends ice cream with other ingredients to concoct a potion for his workout. "But at the end of the day, the ice cream was the catalyst and I would put the ice cream in a blender with the protein and the whole milk and a bunch of peanut butter," Hulkster revealed.
Hulkamania prefers chocolate ice cream over the world
ADVERTISEMENT
Article continues below this ad
Finally, he announced his choice of ice cream to indulge in an all-nighter. "But my favorite ice cream to put in that blender. My favorite ice cream to sit around and watch TV all night long without a doubt was chocolate dude! Hulk Hogan loves chocolate ice cream, Dante. Put that in your pipe."
Therefore, The veteran wrestling icon loves chocolate ice creams to go with his night plans. But, also uses the ice cream to perfect his protein shake.
ADVERTISEMENT
Article continues below this ad
WATCH THIS STORY: The Evolution of Dwayne Johnson
Do you approve of Hogan's taste in ice cream? Let us know in the comments.