Hulk Hogan's Earth-Shattering Heel Turn in WCW Led to Ted Turner's Company Shutting Their Phone Lines
Published 06/29/2022, 6:00 PM EDT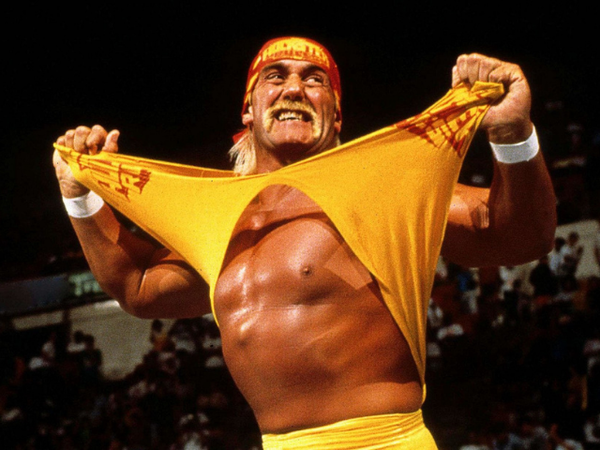 Hulk Hogan was the most legendary wrestler of all time. Truly, Hulkster was a wrestler who made significant contributions to the sport and helped pro wrestling become more well-known. In terms of popularity among wrestlers, Hogan topped the list. Recently, on the DDP Snake Pit podcast, Diamond Dallas Page and Jake The Snake discussed a match where Hogan turned heel.
ADVERTISEMENT
Article continues below this ad
For wrestling fans, it is a historic moment where Hulkster ditched WCW for Scott Hall and Kevin Nash during the WCW Bash at the Beach. Hogan was the major figure and Babyface at the moment. He did, however, turn to heel after dropping three-leg blows on Savage.
ADVERTISEMENT
Article continues below this ad
Recently, on the podcast, DDP, sharing the incident, said, "When that happened, the NWO things got happened. And Hulk came out there and you know you go to pop when he came out there. You think he's going to come out and save the day. But when that sum bi**h flipped, and he dropped that leg on Randy, poor Randy in that scenario, but of course look where Randy went just a year later."
He added, "Because what we ended up doing which was magic, but when Hulk Hogan did that the letter and he showed how huge a baby face he was. Even though he was like, 'ah, the red & yellow, it's getting old. What you do, you flipped. When he flipped the phones at Turner, broadcasting were shut down. [23:53-24:40]"
Watch This Story: WWE Superstars With The Highest Number of WrestleMania Matches
WCW experienced a lot of hostility and outrage following the betrayal. Additionally, his turn eventually led to the promotion switching off their phone. It shows Hogan's popularity and the effect he had on the fans.
The relationship between Hulk Hogan and Randy Savage has evolved over time
ADVERTISEMENT
Article continues below this ad
The two former tag team members of the Mega Powers stable have a very long history of tense relationships. When the "Macho Man" discovered that Elizabeth, his ex-wife, could have been spending the night at Hulk's house, he acted accordingly.
ADVERTISEMENT
Article continues below this ad
The two men ultimately gave up their rivalry and put the past behind them. Notably, they were two of the game's mainstays who made substantial contributions. Notably, Hulk Hogan presented Savage with a WWE Hall of Fame induction during the 2015 class ceremony.
Edited By: Melroy Fernandes