"I Could Never Dislike Hulk Hogan Because..": WWE Legend Claimed Why The Hulkster is a "Good Man" Despite Making Mistakes
Published 09/26/2022, 2:03 PM EDT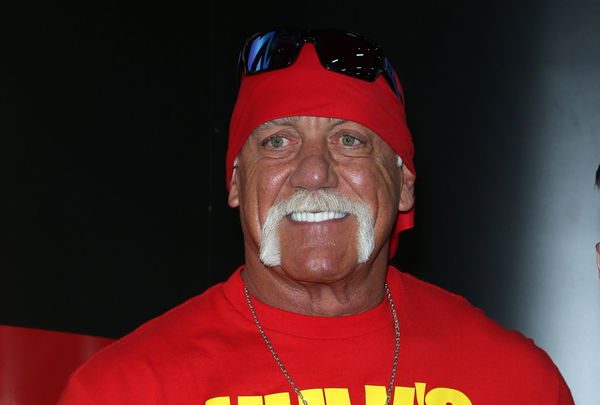 Known for his larger-than-life persona that made him a phenomenon like no other, Hulk Hogan made significant contributions to the pro wrestling industry. Even though he was the one who introduced the crucial elements of professional wrestling, his career had numerous ups and downs, not in terms of popularity, fame, or wrestling-related issues, but rather in terms of the controversial aspect.
ADVERTISEMENT
Article continues below this ad
WWE legend, who was previously chastised by Hogan for his physique. He recently shared Hulkster on his podcast and explained why he had never hated Hogan's persona.
ADVERTISEMENT
Article continues below this ad
Hogan and Mick Foley, aka Mankind, had a tumultuous relationship since Hogan had rebuked Foley and blasted him out for his physique. This led to Foley and Hogan exchanging some barbs. Thus, there were so many assumptions that Foley might dislike Hogan, but this is untrue, as he revealed in his recent podcast.
Mick Foley explains why he never disliked Hulk Hogan
Foley stated, " I could never dislike Hulk Hogan because I remember Shane Douglas telling me that every single day, Hulk would be backstage with those Make-A-Wish kids. And they have never been happier in their life. I was like, I don't care if he doesn't have the style."
It is commonly known that both Hogan and John Cena have made significant contributions to the Make-A-Wish Foundation. In light of this fact, Foley has always admired him despite his career's controversy. He notes that despite him being a decent man; he has made a few mistakes.
He added, "But I say what Hulk did with those children. And giving them one of the best moments of his life with those kids repeatedly, the same way John Cena did. Well, that's Hulk Hogan for me. That man, imperfect like all of us." In light of this, despite Hogan's insults about him, Foley has no hatred toward him.
What was Hogan's disparaging remark on Foley?
ADVERTISEMENT
Article continues below this ad
During his career, Foley was notorious for taking brutal strikes with ease and without bothering to consider how dangerous they were. He didn't, however, have a Hogan-like physique. In light of this, Hollywood Hogan on the Landsberg Show said that Foley had never worked out as much as he did the previous week.
In a subsequent episode, Foley alleged, Hogan had been annoyed with him and had become angry since Tietam Brown's book was outperforming Hogan's book. Although he now only has respect for WWE legend Hogan, he acknowledged in the podcast that sometimes decent men also talk harshly.
ADVERTISEMENT
Article continues below this ad
Watch This Story: WWE Legend Hulk Hogan's Greatest Moments
What do you think of Foley's opinion on Hogan? Tell us in the comments.