"I Don't Want To See You…Go Home": Roman Reigns' Own Blood Rescues 'Betrayer' Sami Zayn Despite Paul Heyman's Accusations
Published 01/23/2023, 9:07 PM EST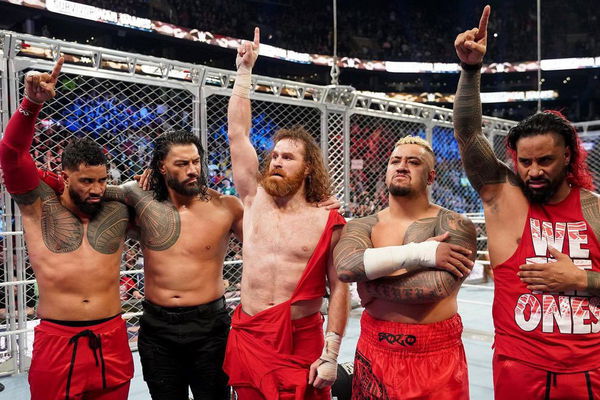 WWE RAW celebrated its 30th anniversary on its most recent episode on January 23. WWE stacked the show titled "RAW XXX" with appearances from legends of yesteryears, a women's steel cage match, and two other title matches. However, one of the highlights of the show was the Trial of Sami Zayn by the Tribal court headed by Roman Reigns. On the show, The Bloodline made its way to the ring with the Honorary Uce.
ADVERTISEMENT
Article continues below this ad
The Wiseman Paul Heyman kicked off the trial by accusing Zayn of being a conspiracist and trying t undermine Roman Reigns. He presented a slew of video evidence, putting Zayn in a bad light and the end seemed near for Zayn before Jey Uso came to his rescue.
Roman Reigns gives Sami Zayn more time after Jey Uso interferes
ADVERTISEMENT
Article continues below this ad
After Paul Heyman produced videos that painted Sami Zayn in a poor light, things appeared grim for the former Intercontinental Champion. Heyman pointed to Zayn as the betrayer of The Bloodline. Zayn responded and said Heyman's accusations hurt him and ended his brief promo by saying he had no defense. This prompted an angry response from Roman Reigns, who called Zayn out for being egoistic and ordered Solo Sikoa to attack Zayn.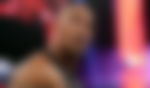 But just as Sikoa was going for the devastating spike to the throat, Jey Uso, of all the people, stepped up and saved him. Jey Uso then displayed the videos, which showed how many times Zayn helped The Bloodline in recent months, including when he brutally took down Kevin Owens at Survivor Series.
ADVERTISEMENT
Article continues below this ad
After seeing the videos, Reigns announced that Zayn was not guilty and told him to not show up until the Royal Rumble to give his ultimate test. In the promo, Reigns said, " I don't want to see you again until Saturday at the Royal Rumble, do you understand me?…. Go home and I will see you at the Royal Rumble and that is where you are gonna deliver your final test."
ADVERTISEMENT
Article continues below this ad
This was yet another fascinating twist in this emotionally engrossing angle. Fans now cannot wait to see what goes down at Royal Rumble when Reigns defends the WWE Undisputed Universal title against Zayn's former best friend Kevin Owens.
Watch This Story: The Most Extreme Moments in WWE Monday Night Raw History!