"I Felt Very Familiar. But…": Liv Morgan Reveals How She Realised the Difference Between WWE and Acting
Published 02/09/2023, 3:30 PM EST

Follow Us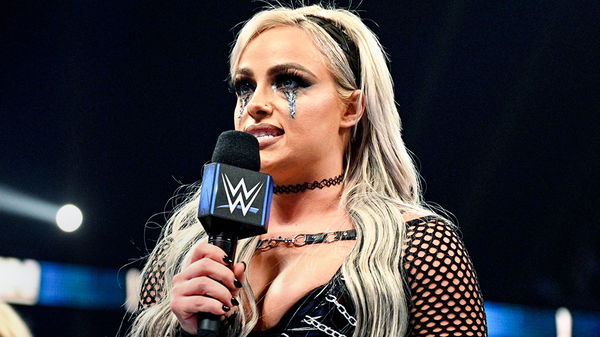 Liv Morgan is another WWE wrestler, who extended her fame to venture into the films and television industry. The 28-year-old recently discussed her role in "Chucky" and how one particular scene made her feel. Famous WWE wrestlers such as John Cena, Dwayne Johnson, and Ronda Rousey might've had a similar experience, as they migrated to film sets as well. Morgan herself, is no stranger to gruesome violence, being a former smackdown women's champion. However, after a specific scene, she couldn't convince herself that it was similar to the action inside the ring.
Liv Morgan shared about 'The Wrestler' and 'The Actor' inside her
Gionna Daddio a.k.a Liv Morgan observed the striking similarities between the processes of Wrestling entertainment and filmmaking sets. As both of them are collaborative efforts of media entertainment that ultimately cater to their core audience.
ADVERTISEMENT
Article continues below this ad
WATCH THIS STORY: Every WWE Superstar Who Attacked Vince McMahon
Moreover, she acquainted herself with backstage work at the film sets. However, while filming T.V series "Chucky", she couldn't help but change her mind, after a gruesome scene.
In a recent episode of 'Out of Character', Morgan said "So I'm kind of embarking on this acting endeavor and I get to see how it's so similar to what we do in WWE. But how it's so vastly different as well and so that's been a fun journey."
Morgan added, "So, the all-day filming, it felt like I was doing a backstage kind of right like I felt very familiar. but then we got to this um stabbing scene and um it was just a whole different ball game."
She immediately felt qualified to call herself an actress, after that scene.
She further said, "I felt like 'oh I'm an actress right now!' Like, 'I'm an actress!' and so that was really cool, it was."
Therefore, that's where the similarities cease between the two entertainment industries.
ADVERTISEMENT
Article continues below this ad
Gionna Daddio wants to be back on top
Morgan covered a variety of topics in her interview with Ryan Satin. Including her fight against 'Rowdy' for the title. When the 28-year-old WWE superstar failed to defend her championship title against Ronda Rousey in 2022. The intense fight between the two is one that will never fade, in the memory of true fans.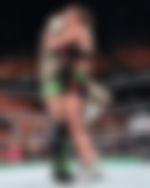 ADVERTISEMENT
Article continues below this ad
Now, Morgan is rearing to get back to the top of the division. She showed her commitment in the recent WWE Royal Rumble match, proving she is willing to walk the extra mile to reach her goal.