'If He Had The Right Coach': Joe Rogan Puts UFC Career Of Brock Lesnar Under the Microscope
Published 06/19/2022, 12:30 PM EDT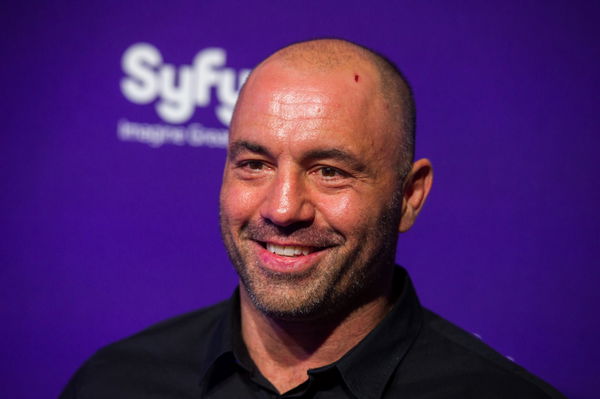 UFC color commentator and JRE podcast host Joe Rogan has achieved a lot of things in his professional life. From being a Fear Factor host to becoming the voice of UFC for over two decades, Rogan has achieved success in various fields of life.
ADVERTISEMENT
Article continues below this ad
He is one of the most fascinating personalities in the fight industry because of his vast knowledge in various fields. Additionally, in one of his podcasts, he discussed how Brock Lesnar may have been the greatest UFC fighter.
ADVERTISEMENT
Article continues below this ad
Apart from being one of the highest-paid WWE superstars, Lesnar was also a brilliant UFC fighter. Talking about his UFC career, Joe Rogan stated, "If Brock Lesnar had the right coach, like if he went to a Matt. Not saying there's anything wrong with his coaches."
"What I'm saying is, if he had the right coach at the right amount of time. Like if he went to Matt Hume or others, they engineered his career. From the beginning to the time he has been introduced to the UFC to the time he's introduced to high-level competition. He could have been an all-time great."
Rogan emphasized Lesnar's impressive career, noting that The Beast Incarnation had defeated UFC legend Frank Mir in only his second official UFC fight. He goes on to say, "In his third fight after that he fights Heath Herring and beats the sh*t out of Heath Herring. Then he fights Randy fu*king Couture and stops Randy Couture and his fourth professional fu*king fight."
Watch This Story: WWE Superstars With The Highest Number of WrestleMania Matches
This isn't the first time Rogan has brought up Lesnar's UFC career. Rogan has stated several times over the years that he admires Lesnar and believes that if he had been around for a longer amount of time, he would have been on the G.O.A.T list.
UFC Career of Brock Lesnar
It's uncommon to find wrestlers that dominate in more than one sport, much alone three. The Beast Incarnate has competed in everything from wrestling to football to MMA.
ADVERTISEMENT
Article continues below this ad
Lesnar debuted in the UFC in 2008 but was defeated by former UFC Heavyweight Champion Frank Mir. Later, in his next bout, won his first UFC match against Heath Herring.
As Rogan stated after his initial defeat, he defeated several UFC luminaries. Notably, he defeated Randy Couture, Frank Mir, and Shane Carwin. Overall Lesnar has a pretty impressive UFC record of 5-3-0.
ADVERTISEMENT
Article continues below this ad
What are your thoughts on Lesnar's UFC career? Let us know in the comments section.