"I'm Getting Sick of This": Dwayne Johnson Once Emotionally Tortured $450M Worth Hollywood Star for Spoiling His Halloween in 2019
Published 12/28/2022, 9:30 AM EST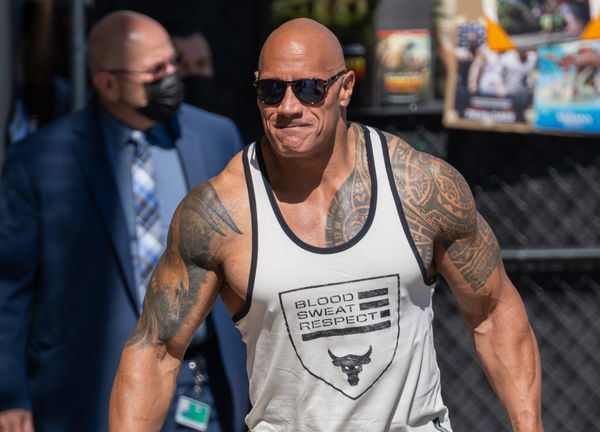 Dwayne Johnson stands out as a top Hollywood actor with a multitude of hits to his name. The Rock is also known for his cordial relationships with many actors in the industry. He enjoys good friendships with top stars like Emily Blunt, Gal Gadot, and Ryan Reynolds among others. But fans know that his most fun and close friendship is with his Jumanji co-star Kevin Hart. The pair enjoy an almost sibling-like bond and never leave an opportunity to tease each other. This was again the case when the Brahma Bull got back at Hart for spoiling his Halloween in 2019.
DJ and Hart are an exciting comic pair both on the screen as well as off it. Their friendship has led to some hilarious moments between the two when they appeared for interviews and promotions for their movies.
ADVERTISEMENT
Article continues below this ad
In 2019, as DJ hosted the cast of Jumani: The Next Level for a Thanksgiving dinner, he left out Kevin Hart. This was The Rock getting back at Hart for his outlandish Halloween antics.
Dwayne Johnson didn't want Hart to spoil Thanksgiving
Dwayne Johnson and Kevin Hart have starred together in a few movies that have excited fans. But more than their pairing on the big screen, fans are in love with their off-screen banter. The two stars are always at it and roast each other on a constant basis. They also pull off hilarious pranks at each other at times.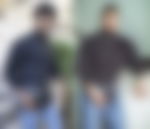 In October 2019, during Halloween, Kevin Hart showed up at The Rock's front door cosplaying the pro wrestler's look from the 90s. Hart donned a black turtleneck, jeans, a gold chain, and a fanny pack. This led to a hilarious confrontation between the two stars when the Great One came across Hart dressing up as him.
Come Thanksgiving that year, it was the turn of Dwayne Johnson to get back at Hart. A video shows Jumanji: The Next Level co-stars Jack Black, Karen Gillan, and The Rock at a table for Thanksgiving dinner, but Hart is left out. DJ tells them he is happy that the Jumanji family is together for Thanksgiving when Kevin Hart shows up.
ADVERTISEMENT
Article continues below this ad
Hart asked what was happening to which Black replied, "didn't you get the invite? It was a group text." After Hart said he received no invitation, The Rock cheekily texts Hart's invite and says it might have been stuck in his outbox. To add insult to injury, a cardboard cut-out of Nick Jonas is invited to dinner but not Hart. DJ snubbing Hart seems even harsher when Hart pointed out that Thanksgiving is his favorite holiday. An emotional $450 million worth Hart amusingly throws a fit and gets into an argument with The Rock.
In the video, The Rock says, "You know what I getting sick of this. First, you ruin Halloween for me. You show up at my neighborhood with my fanny pack.[…] everybody knows I have a thing for fanny packs. Then all of a sudden you ruin Thanksgiving." Hart makes a scene before exiting the hall only to come back and say his car won't arrive for some time.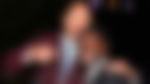 ADVERTISEMENT
Article continues below this ad
If you weren't a fan of The Rock and Kevin Hart's camaraderie, you will surely warm up to them after watching this interaction between the two stars. Their constant banter and roasting of each other is comedy gold and shows how deep their friendship runs. Fans will hope to see more such shenanigans from Hollywood's beloved pair for years to come.
Watch This Story: WWE Superstars With The Highest Number of WrestleMania Matches
Edited By: Shibu Immanuel