"I'm Sorry": Dwayne Johnson's "Insane" Cheat Meal Once Made American Actress Feel 'Bothered', Joe Rogan Flabbergasted
Published 11/30/2022, 8:07 AM EST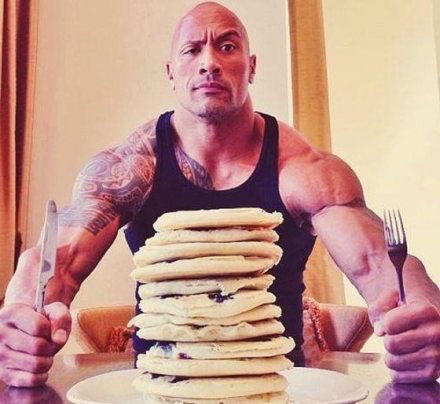 Dwayne Johnson underwent a massive transformation almost a decade ago and built up one of the most impressive physiques in Hollywood. The former WWE star already had the body of an athlete but added more muscle to it. This change led to The Rock becoming a bodybuilding icon. To maintain his huge muscular structure, he has to intake a huge amount of calories per day. The Brahma Bull follows a strict diet plan and trains hard to keep his body in peak shape. The Hollywood star still gives himself a break from time to time and indulges in 'cheat meals'
ADVERTISEMENT
Article continues below this ad
The Rock usually posts snapshots of his cheat meals on his social media, which includes a large amount of calories. However, popular American actress and comedian Iliza Shlesinger took exception to the actor's cheat meals and said they weren't exactly indulgent.
ADVERTISEMENT
Article continues below this ad
Shlesinger said cheat days of Dwayne Johnson aren't "full indulgence"
Dwayne Johnson trains hard in the gym and spends 3-4 hours working out. His humongous physical appearance also means he has to follow a planned diet. But at times, The Black Adam star does give way to cheat meals and shares them on his social media. These meals usually have large pancakes, sushi, waffles and other high-calorie foods.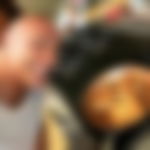 On a recent episode of Joe Rogan Experience podcast, comedian and actress Iliza Shlesinger said that The Rock's cheat day meals don't convince her and they aren't full indulgence.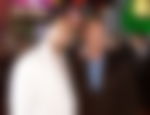 Speaking on DJ's cheat day meals, she said, "When you look at The Rock's Instagram, his cheat day meals really bother me. They're insane but they are not indulgent. I'm sorry." Rogan defended The Rock's eating habits, and said," but he has like giant pancakes and cookies" which are high calorie but couldn't convince Shlesinger.
ADVERTISEMENT
Article continues below this ad
She added, "They don't look like regular pancakes. It's never like buttermilk whipped cream. It's like protein, coconut, pineapple, with the flavonoid peanut butter and then termana tequilla. Like it's never like the full indulgence." 
Her reaction to Dwayne Johnson's cheat meals also left the JRE host flabbergasted. Maybe Schlesinger wants to see more of a caloric burst from The Rock in his cheat day meals. However, The Rock follows a strict diet plan, and it may not be in the best interest of his well-built physique to indulge uncontrollably into something that could be detrimental to his body.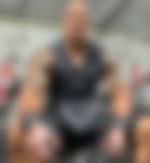 ADVERTISEMENT
Article continues below this ad
DJ has openly shared his workout and diet routines with his followers, but Schlesinger's skepticism could raise a few questions. Do you think Dwayne Johnson's cheat day meals are indulgent? Let us know in the comments.
Watch This Story: 5 things Dwayne Johnson does to maintain his impressive physical appearance at 50 years of age
Edited By: Ajinkya Aswale