"In the Middle of the Street..": The Undertaker Had a Wild Drinking Night in Japan With a Top WWE Official
Published 06/22/2022, 11:00 AM EDT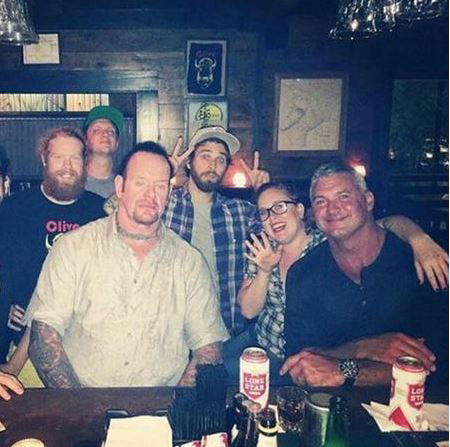 In an episode of Something to Wrestle with Bruce Prichard, Prichard offered an interesting story about how he and The Undertaker had the craziest night in Japan.
ADVERTISEMENT
Article continues below this ad
Prichard said on the show that he and The Deadman had once gone out to drink in Japan. And they are aware of the specific place that offers what is known as "opium shots" in the drinks industry. The alcohol was real absinthe, and it contained wormwood.
ADVERTISEMENT
Article continues below this ad
Talking on the podcast, Prichard shared, "So we went Taker's like, oh hey man, we gotta go buy and get an opium shot. Well all right, well let's do it. So we did it. We're sitting up on the roof of this bar and it started to rain. We got our opium shot, and I was, you know, typical I don't feel anything. Alright, let's get another one."
Meanwhile, The Deadman advises Prichard to be calm and take things easy since, in his opinion, it will hit when you least expect it. However, Prichard and Undertaker didn't stop and did shot after shot.
He added, "About 20 minutes after that, it comes really says hello. And man, nice little experience there. And then we're still out drinking and what have you and it and before you know it's like 4:30 or 5'o'clock in the morning. We got to go bed I'm like we gotta go back to the hotel man, it's like I gotta get some sleep because I'm dead. And we go outside it's pouring down rain. We're flagging down taxis and the taxis just not pick us up."
The Undertaker had to force the Taxi driver to drop them
ADVERTISEMENT
Article continues below this ad
The sponsor informed them that taxis won't pick them up after eight o'clock at night since wrestlers have a terrible reputation there. While wearing a long, black trench coat, The Undertaker literally attempts to knock down taxis in an attempt to get them to stop for him.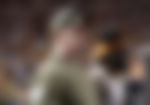 Bruce Prichard added, "So he's like in the middle of the street like Godzilla just Woahhhh!! Attracting so we like get him out of the road and literally Taker and I went hide. While our sponsor went in the road and flagged the taxi down and got the taxi to stop, and then we just dove in the car and basically forced the guy to take us where we wanted."
ADVERTISEMENT
Article continues below this ad
Watch This Story:  Dwayne Johnson's Daughter Simone to The Undertaker's Daughter Kaia–Meet Daughters of Top WWE Stars
Although being a well-known wrestler and in his prime, Taker wasn't picked up by a taxi. However, thanks to his sponsor, who helped them to get a taxi and reach their destination safely.