'Is That Not Endangering His Own Health?': Renowned Bodybuilder Questions Dwayne Johnson's Epic Physique at 50
Published 11/28/2022, 10:45 AM EST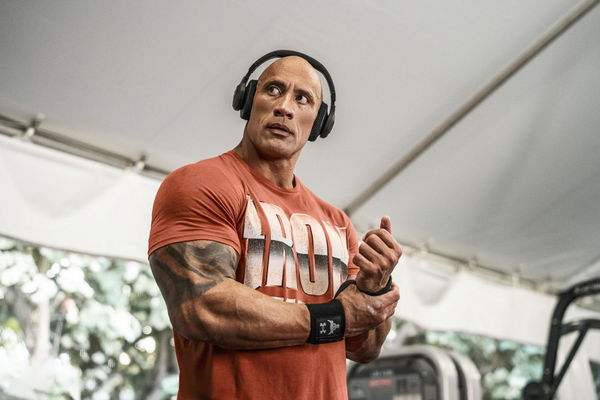 Dwayne Johnson has become a fitness icon for many people who follow him. The Rock boasts an incredible physique and trains very hard in the gym on a regular basis. In fact, it is quite normal for the Hollywood star to spend 3-4 hours in the grum working out. Even at the age of 50, DJ has an impressive body and serves as an inspiration to millions. But a former IFBB bodybuilder once questioned whether The Rock's physique is all-natural or is there something more than what meets the eye.
ADVERTISEMENT
Article continues below this ad
The People's Champion always motivates his fans to stay fit and train hard. A lot of people idolize The Rock as a fitness role model. However, renowned bodybuilder Greg Doucette once raised doubts about The Rock's body and asked how he maintained his remarkable physical shape at 50.
ADVERTISEMENT
Article continues below this ad
Doucette questioned the physique of Dwayne Johnson
Dwayne Johnson has millions of fans around the world as a former popular WWE star and now, as a top-brand Hollywood actor. Apart from this, he also enjoys a good fan following of those who look up to him for fitness and bodybuilding tips. Given that he is 50 years old, DJ boasts splendid physical features. His chest measures around 50 inches and his biceps also come at around 23 inches.
The Brahma Bull undergoes intense workout sessions. Moreover, he even has his personal gym the Iron Paradise and his focus and dedication in the gym allow him to maintain his incredibly chiseled physique. The Great One also promotes consuming a clean and healthy diet without any performance-enhancing substances to maintain such a body.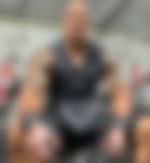 In his videos, he often talks about his diet and how he needs to consume a certain amount of calories daily. Greg Doucette, an IFFB pro bodybuilder, and coach, once discussed The Rock's physique and said it was hard to believe that the former WWE Champion could be in such a shape and raised doubts around his epic physique.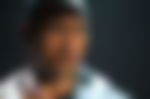 ADVERTISEMENT
Article continues below this ad
He said, "Does anyone think The Rock is natural and doesn't abuse PEDs? Does anyone think he's only on small doses of HRT? if The Rock is getting his incredible mind-blowing physique through, perhaps PED use is that not in fact endangering his health that he's trying to preach and promote? "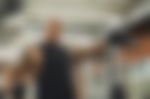 Moreover, he added, "Do you believe The Rock is healthy trying to look as good as he does beyond the age of 50. Have you seen the deaths going on in bodybuilding and does the Rock not look like a bodybuilder? Perhaps I'm crushing people's dreams saying I don't believe The Rock's natural, but hey here in the real world you don't look like the Rock at 50 without taking something."
ADVERTISEMENT
Article continues below this ad
With an experience of over 30 years, Doucette certainly knows a thing or two about bodybuilding. His comments on the Black Adam star's physique will raise questions in the minds of many fans. Do you think The Rock's physique is all-natural, or is there something more to it? Let us know in the comments.
Watch This Story: 5 things Dwayne Johnson does to maintain his impressive physical appearance at 50 years of age