"It Was a Favor": WWE Legend Reveals the Political Reason Brock Lesnar Lost His First Match Ever in WWE
Published 09/25/2022, 2:30 PM EDT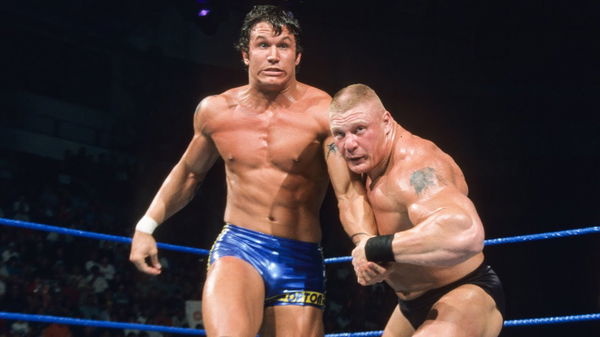 From a physical perspective, Brock Lesnar looks more menacing than anyone else has ever managed inside the square circle. The Beast Incarnate, who perfected the art of combining incredible physical prowess with flawless skill and performance, has been the living definition of a professional wrestler.
ADVERTISEMENT
Article continues below this ad
However, in 2021, Lesnar's recruiter for the WWE, Jim Ross, on the Grilling JR podcast speaks about giving the rookie Lesnar a dark match early in his career so he may pick up some important lessons.
ADVERTISEMENT
Article continues below this ad
In case you aren't aware, Jim Ross signed Lesnar to a WWE contract in 2000. The following year, WWE signed Randy Orton. Speaking of them, Ross said that they showed all the semblance of the next great thing from the get-go. Thus, Ross booked them into the dark match and stated that he believed it was both of their greatest advantages to performing in front of an enormous crowd in order to teach them how to lose smoothly. 
In his words, "I think it was a favor to both Randy and Brock to work that show in front of a big crowd and learn how to lose and how to lose the right way." Moreover, he explained that he wanted them to learn it in order for them to advance in their careers and get accepted into the locker room.
Ross explains why Brock Lesnar lost his initial match
ADVERTISEMENT
Article continues below this ad
The WWE icon continued to claim that Brock Lesnar's defeat had nothing to do with a lack of confidence and was always a given. Furthermore, it explains this. He stated, "The deal is that the locker room was going to be more willing to accept a Randy Orton and a Brock Lesnar. Who they could see are going to threaten their spots.
"And I thought it maintain some peace in the valley in some order both of those guy's losses. The losing had nothing to do with lack of confidence or they gonna make it are we still trying to decide if they're gonna get here and a big roster blah! blah! blah! that was already a foregone conclusion."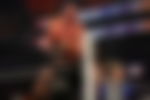 He confirmed that it was for the benefit of the locker room and their impression of the locker room. Additionally, it was generally known that the locker room was abuzz with ego issues, so in order to maintain a positive and constant attitude, he pushed him to lose the fight. After that, Lesnar rapidly advanced his career and has been one of the best wrestlers on the roster.
ADVERTISEMENT
Article continues below this ad
Watch this story: – From Undertaker to John Cena: Top WWE Legends that once interrupted Elias