"I Would Always Have My Back Up Against Something": Ronda Rousey Once Opened Up on Her Mother's Unusual Way of Teaching
Published 08/24/2022, 5:00 PM EDT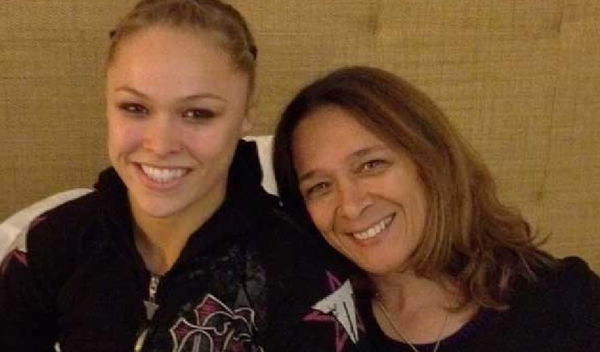 Ronda Rousey surely serves as an inspiration to the sports world. She became one of the top female athletes in the world after tasting unprecedented success in the UFC and WWE. Once in an interview, Rowdy claimed that her mother had been a major factor in helping her become the top athlete she is today.
ADVERTISEMENT
Article continues below this ad
In a conversation with Conor O'Brien, she recounted a story of how her mother's training helped her develop her trademark armbar maneuver.
ADVERTISEMENT
Article continues below this ad
Rousey's initial instruction from her mother, who is acknowledged for helping Rowdy develop the armbar techniques, is a topic Conon and Rousey discuss. As per 'The Baddest Women on Planet,' she received special and unusual training from her mother.
In her words, "My mom was actually the first American to ever win the world championship in judo. And she has a PhD in psychology. So she's really great at really messing with the mind of someone young to make them into a champion. She would randomly attack me around the house."
She added, "So like watching TV. I would always have my back up against something because she would sneak up behind me and like throw me over up naked choke and so go always be ready."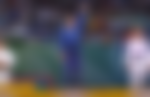 Rowdy, the youngest judoka to make it to the Olympics, thanks to her early training, continued the legacy of her mother, a world champion in the same discipline. Despite suffering a terrible setback in the 2004 Summer Olympics, she won the bronze medal in 2008 and became the first American woman to bring home a Judo medal.
Ronda Rousey looks up to her mother as an example
ADVERTISEMENT
Article continues below this ad
Rousey and Travis Browne had their first child, La'akea Makalapuaokalanipō Browne, in September. Additionally, "Rowdy" surprisingly made a comeback to WWE after only four months, shocking the crowd. She revealed that her mother was the inspiration behind her rapid return to the ring during an appearance on The Ellen Show.
Rousey said in an interview with Ellen DeGeneres that her mother was an example of a strong, hard-working mother. And because of her, she always felt like she could accomplish anything as a mother. In order to set the same example for her little daughter, she did the same.
ADVERTISEMENT
Article continues below this ad
Indeed, Rowdy, like many others, draws a lot of inspiration from her mother and uses it as motivation to excel in whatever she does.
Watch this Story:- Conquering Brock Lesnar and More: Drew McIntyre's Greatest WWE Moments
Edited By: Melroy Fernandes