"Motherf*cker": Vince McMahon's Golden Boy Once Blasted at Him for Getting Too Nosy in His Affairs
Published 07/14/2022, 1:30 PM EDT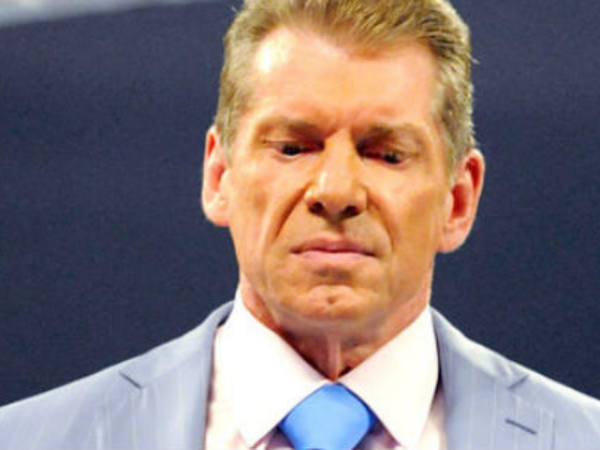 The WWE universe knows Shawn Michaels for his unfiltered persona and that made him one of the most iconic stars in pro-wrestling history. He was also part of one of the most well-known stables in WWE, The Kliq. The Kliq was a backstage group in the company composed of Kevin Nash, Scott Hall, Sean Waltman, Triple H, and HBK.  
ADVERTISEMENT
Article continues below this ad
In his stint, he engaged in many backstage heated arguments with many prominent WWE figures. On the first episode of 'Kliq This' podcast, Kevin Nash shared an anecdote about one such heated backstage argument between HBK and Mr.McMahon. 
ADVERTISEMENT
Article continues below this ad
He mentioned how during one meeting Mr. McMahon told him not to ride with The Kliq on which Michaels became furious and replied, "Shawn Michaels basically, you know, got called into the office and they told Shawn that you know he couldn't ride. And he said, motherfu*ker, remember I'm gonna be on the road for 320 days a year don't tell me who the f**k I'm gonna spend my time with."
According to him, this was Kliq's first message ever. Notably, it was from the era when the Kliq's four members clashed against one another on stage. They did, however, have a close friendship behind the scenes, and when Vince McMahon urged him not to travel with the Kliq, he reacted harshly.
It 
is 
common 
knowledge 
that 
WWE 
wrestlers 
must 
uphold 
and 
act 
in 
accordance 
with 
their 
personas.
McMahon 
wanted 
them 
to 
maintain 
their 
character 
and 
act, particularly
as
they 
were 
engaged 
in 
a 
conflict. However, HBK fired at him and traveled with The Kliq.
The Kliq: What is it?
ADVERTISEMENT
Article continues below this ad
When it came to backstage affairs, the legendary group The Kliq had a lot of clouts. The gang was famous for their antics off the ring as well. It is also said that this behind-the-scenes group had an influence on artistic choices. Sean Waltman, also known as X-Pac, was a member of the Kliq.
ADVERTISEMENT
Article continues below this ad
However, in 1996, The Kliq split, creating two of the most powerful groups in wrestling history. HBK and the Game found D-Generation X, a group committed to disrupting the balance and wreaking havoc inside WWE.
Watch this story: Most Controversial Moments in WWE Hell in a Cell History!
Kevin Nash and Scott Hall established The nWo, one of the most important stables in WCW. The nWo had similarities with D-Generation X, although they were the primary antagonists in many WCW stories.
Did you know about this Shawn Michaels incident? What did you think about it? Let us know.