Multi-Millionaire Dwayne 'The Rock' Johnson Had Humbling Daily Wage Job Before Taking Up Professional Wrestling
Published 05/18/2022, 8:30 AM EDT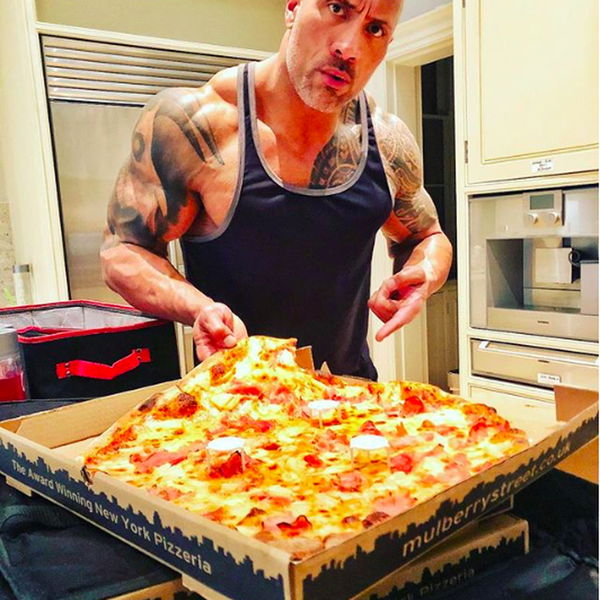 Dwayne Johnson is one of the biggest superstars in the world and is a WWE icon. It goes without saying that Johnson worked extremely hard throughout the years to acquire all of his success. Firstly, he cemented his position in the biggest pro-wrestling promotion, WWE.
After establishing himself as WWE's top-tier star, the third generational wrestler went on to make his career in Hollywood, where he became one of the biggest Hollywood actors. However, if you had to guess Johnson's initial profession, you might think of anything related to the fitness or the sports industry. However, this is not the case because his first job was at a pizza shop.
ADVERTISEMENT
Article continues below this ad
In 2021, in an interview with WIRED, Johnson and her Jungle Cruise co-star Emily Blunt sat down to answer some of the most commonly asked questions on the internet. During that, he disclosed that his first job was as a dishwasher at a Pizza Shop.
When asked, "What was Dwayne Johnson's first job?", he stated, "My legit first job, I was 13 years old, and I worked in a pizza shop and I washed dishes. Middle School, every day from 3 o'clock till 11:30."
Furthermore, Emily Blunt asks "are you still a good dishwasher?" The Rock responds by saying he never uses a dishwasher and washes everything by hand. From working at a pizza shop to becoming a multi-millionaire, the Rock's journey reveals a lot about his work ethic and dedication to succeeding and becoming a global celebrity.
The Football Career of Dwayne Johnson
The Rock's goals and commitment were both astounding. Early in his career, his ambition was to play in the NFL. Additionally, The Rock's physique greatly helped him in making the High School football team.
ADVERTISEMENT
Article continues below this ad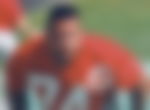 He became interested in the sport while studying at Freedom High School in Bethlehem, Pennsylvania. Consequently, received a scholarship at the University of Miami, which was his first move toward becoming a professional football star.
In 1991, he was a defensive player for the Miami Hurricanes. During that, he charmed coach Ed Orgeron by stealing the show. However, things changed when he suffered a shoulder injury and had to be replaced. Following this, it forced him to quit football.
ADVERTISEMENT
Article continues below this ad
Watch this story:-  From Being An Ice Hockey Fan to Hunting: Brock Lesnar's Favorite Hobbies Outside WWE
What are your thoughts on the Rock's extraordinary journey? Please share your thoughts in the comments section.