7ft Tall WWE Monster, Who Attacked Shaquille O'Neal, Was Once Close to Taking Dennis Rodman's Life With His Bare Hands
Published 08/27/2022, 3:00 PM EDT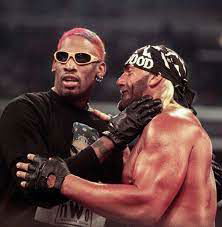 Pro wrestling is unquestionably among the most entertaining sports since it has provided fans with extraordinary experiences they could never have imagined. There were confrontations involving Mike Tyson, Donald Trump, Muhammad Ali, Arnold Schwarzenegger, Shaquille O'Neal, and many other notable celebrities.
ADVERTISEMENT
Article continues below this ad
It would undoubtedly intrigue anyone watching Shaquille O'Neal compete against the enormous monster known as Big Show. Likewise, Dennis Rodman, who was a teammate of Michael Jordan's, Big Show, violently strangled him once in WCW.
ADVERTISEMENT
Article continues below this ad
For those who don't know, Rodman had a great admiration for the legendary WWE superstar Hulk Hogan and wanted to explore a career in the discipline. He had notable encounters, one of which saw The Giant, also known as Big Show, brutally choke him.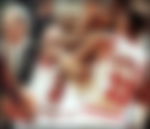 In a tag-team battle against Lex Luger and The Giant at the 1997 Bash at the Beach pay-per-view, Rodman and Hulk Hogan competed for the first time. Rodman and Hogan put up a spirited battle, but they were defeated. Recently, once again fans saw Big Show raise the Rodaman's head into the air while holding it with both of his hands as the photo emerged on the internet.
Additionally, he had made a few additional significant appearances in the ring. Big Show also confronted Shaq, thus it appears that he was the NBA legend's first choice.
The notorious fight between Big Show and Shaquille O'Neal
Not only did Big Show face off against Dennis Rodman, but he also did so with NBA legend Shaquille O'Neal. Shaq was already hailed as one of the NBA's greatest legends when he made a few appearances in the WWE since he wanted to try wrestling.  
ADVERTISEMENT
Article continues below this ad
The battle with WWE behemoth Big Show is one of the most well-known celebrity confrontations given the massive strength both have. In addition, Shaq made a significantly more dramatic appearance on the WWE in an Andre the Giant Battle Royal match, making a surprise entrance and engaging in a prolonged stare-down with The Big show.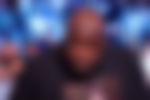 NBA greats tend to be avid pro wrestling fans since they often feature in WWE. Dwight Howard was reportedly at the SummerSlam tryouts, thus there was also recent news that he would enter the business. If so, he will join the club of other NBA greats who have embraced the ring.
ADVERTISEMENT
Article continues below this ad
Watch This Story: WWE Superstars With The Highest Number of WrestleMania Matches
Which celebrity WWE match is your favorite? Comment below and let us know.