Did 286lbs Brock Lesnar perform better at the NFL combine than Tom Brady?
Published 08/29/2022, 3:15 AM EDT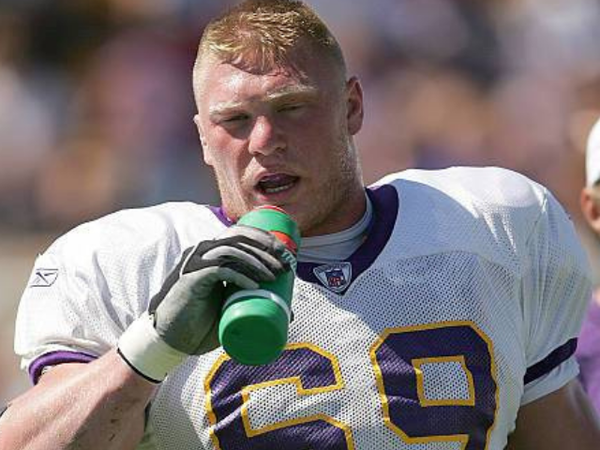 It is undoubtedly difficult to rule the sports world and make a reputation for oneself in a single business, thus Brock Lesnar is special. Lesnar, on the other side, conquered the NCAA before going on to become famous in WWE and later conquering the UFC Octagon. With so much talent out there, it might be difficult to stand out in one business, yet he makes a name for himself across a variety of fields.
Additionally, he made a name for himself in the NFL. For those who don't know, he left his successful WWE career in 2004 to pursue his dream of becoming successful in the NFL.
ADVERTISEMENT
Article continues below this ad
He was forced to give up his NFL dream owing to an unfortunate injury, therefore he was unable to accomplish it. Although he only had a short career, he built a name for himself in the game by sheer dedication, and he had great NFL combine numbers. Fans sometimes question if he has a better record than Tom Brady, an NFL legend.
NFL combine comparisons between Tom Brady and Brock Lesnar
The Beast Incarnate got off to a good start in his quest to play in the NFL. At the NFL Combine, he had some excellent figures making gained notoriety, drawing attention to the WWE superstar.
His performance at the NFL Combine included a 40-yard sprint time of 4.7 seconds, a vertical jump of 35 inches, a broad jump of 10 feet, and 30 repetitions of the 225-pound bench press.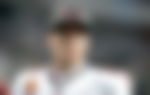 Brady, on the other hand, had marks of 5.28 seconds for the 40-yard dash and 24.5 inches for the vertical jump. Notably, Brady did not take part in the bench press and wide jump events. Thus, comparing the NFL combine stats he comfortably surpasses legendary QB.
The fact that these astounding stats surpass Brady's record, which is fairly unbelievable, says a lot about Lesnar's football abilities. He also appeared to be on track for a prodigious NFL career. Unfortunately, he was unable to succeed.
Lesnar's ambition was crushed due to which injury?
ADVERTISEMENT
Article continues below this ad
Lesnar met with an accident on his motorcycle following the NFL Combine, which was a big factor in his downfall as a football player. He was injured in his left hand and suffered a broken jaw. In addition, he had a pulled groin and damaged pelvis. But Lesnar continued working hard despite the setback.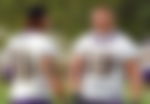 He competed in a few preseason games after signing with the Minnesota Vikings. But the injury impact regrettably forced him to be released, left the game, and subsequently resumed his career in combat sports.
ADVERTISEMENT
Article continues below this ad
Watch This Story: The Undertaker to Stone Cold Steve Austin: WWE Superstars With The Most Eliminations in Royal Rumble History
What are your thoughts on Lesnar's NFL combine stats? Let us know in the comments.