"Not Inoki, Not Anyone": Brock Lesnar Disrespected Wrestling Legend Antonio Inoki in the Worst Way Possible But Got Away With It
Published 10/01/2022, 2:07 AM EDT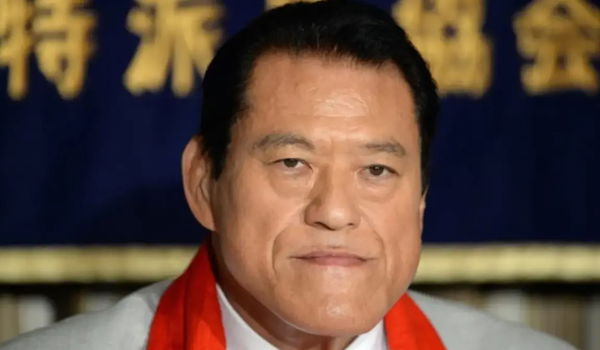 The name Antonio Inoki will probably be the first name in the books if there is ever a book on the history of New Japan Pro Wrestling superstars who have had the greatest influence on the pro wrestling industry. Unfortunately, the legendary wrestler had long-standing health issues, and on Friday, he passed away at the age of 79.
ADVERTISEMENT
Article continues below this ad
Inoki found the NJPW, where many WWE veterans have worked. And one of the people that attracted crowds for the business was Brock Lesnar. It's interesting to note that Lesnar, during his stint, disrespected Inoki in the worst way possible.
ADVERTISEMENT
Article continues below this ad
To put things in perspective, there was an unusual occurrence that gave rise to a custom that NJPW performers must uphold. Every time a new wrestler joins the organization, he must take a slap from Inoki.
Read More: Who Ended Brock Lesnar's 503-day WWE Universal Championship Reign?
Although it appears pretty weird, this was due to a single incident wherein he visited a school in the early 1980s and during that, a student stuck him twice on his head. Inoki struck him back, leading him to fall to the ground. After that, the young fan got up and thanked the wrestler for the slap, making waves in the media. Since then, everyone in the company takes the slap in the form of a blessing, as he was the legend of the sport.
How did Brock Lesnar disrespect Antonio Inoki?
ADVERTISEMENT
Article continues below this ad
In order to strengthen his ability to compete in the ring, Lesnar was also obligated to take a slap from him when he joined the company. The Beast Incarnate refused to take a slap from him and didn't even spare a thought that he might be removed for breaking the tradition and disrespecting the legend.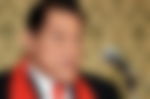 Lesnar spoke in his autobiography while discussing the tradition, "I guess part of the initiation over in Japan is that all the newcomers end up getting slapped by Antonio Inoki. Who is a living legend over there. I let them know where I stood on that one right away. No one was going to slap me. Not Inoki. Not anyone."
ADVERTISEMENT
Article continues below this ad
WATCH THIS STORY: WWE Superstars With The Highest Number of WrestleMania Matches
The legendary wrestler understood Lesnar's point of view, so he refrained from retaliating aggressively. The fact that he didn't worry about what the Japanese people would say if Lesnar refused his slap and went on to give The Beast Incarnate the legendary time in NJPW afterward, shows his greatness and love towards the industry. Meanwhile, the pro wrestling industry has lost one of its greatest timeless treasures.