Prolonged Groin Injury Pushed The Undertaker to Risk His WWE Career to Give Fans Their Money's Worth
Published 03/21/2022, 3:00 PM EDT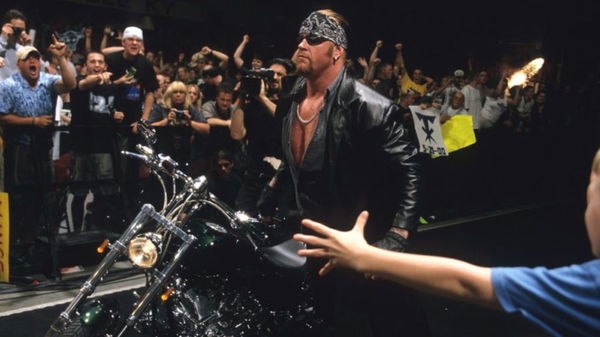 The Undertaker is enjoying his retirement life after a long, illustrious, and legendary career. 'The Deadman' has been reflecting upon his distinguished WWE tenure in various interviews for a while. However, it is amazing to witness the most distinctive character in WWE opening up, just being in his true self, Mark Calaway.
ADVERTISEMENT
Article continues below this ad
In a recent interview with the True Geordie Podcast, Taker talked about the period when he had to push through a groin injury and character change to run along with the Attitude Era. Moreover, he speaks about the modifications in his gimmicks and how they were always meant to entertain the fandom.
ADVERTISEMENT
Article continues below this ad
The Undertaker On His Transition to 'American Bada**'
On the True Geordie Podcast, Taker told the story of adapting the 'American Bada**' gimmick, which includes the need for that add-on and suffering an injury. After winning WWF Championships with Big Show at SummerSlam 1999 in his 'The Ministry of Darkness' era, he had a groin injury that put him on rest for the rest of the months in the same year.
Watch This Story: Crushing Hulk Hogan to Conquering The Undertaker: Brock Lesnar's Carnage in WWE
Speaking about the American Bada**, 'The Deadman' said, "Several things were going on there. One, yeah, I got hurt. I injured my groin. And then right close to coming back from my groin injury, I tore a pack. So, I was out most of that whole year, leading into the 'American Bada**."
Further, it was the Attitude Era, and The Undertaker said how 'The Deadman' needed to adapt to its theme accordingly. "What was going on was the Attitude Era, you know. I mean, you've got 'Stone Cold', who is cutting these incredible promos that people can really identify with. Right? It's like real life with a little bit of gas behind it."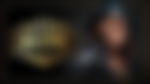 ADVERTISEMENT
Article continues below this ad
"You got 'The Rock' cutting these unbelievable promos. All these promos are just… they are so good. I think I would have survived, but I wouldn't have thrived if I had not taken a break," added the 'Lord of Darkness'. He further explained, humorously, that 'The Undertaker' wouldn't fit in a ring where 'The Rock' talking about 'Poontang Pie'!
The Undertaker thanked the interviewer for the nice compliment
Brian Davis, The True Geordie Podcast interviewer, expressed his admiration for performing the character realistically, that the viewers forget it is part of the entertainment. He credited the Undertaker for perfectly executing many spectacular gimmicks without changing the core character.
ADVERTISEMENT
Article continues below this ad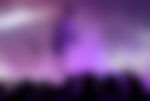 For that, the 'Deadman' thanked him, saying that it was always his goal to make people forget it was entertainment. Furthermore, Davis said that amongst all the superhero guys, 'The Undertaker' was the perfect scary guy. Nevertheless, most of the WWE fandom would definitely agree with that about the soon-to-be Hall of Famer.