"Putting My Name On My A**": The Undertaker Used to Mock This 7 ft Tall WWE Legend, Who Considers Taker As His Mentor, For a Hilarious Reason
Published 09/09/2022, 2:21 PM EDT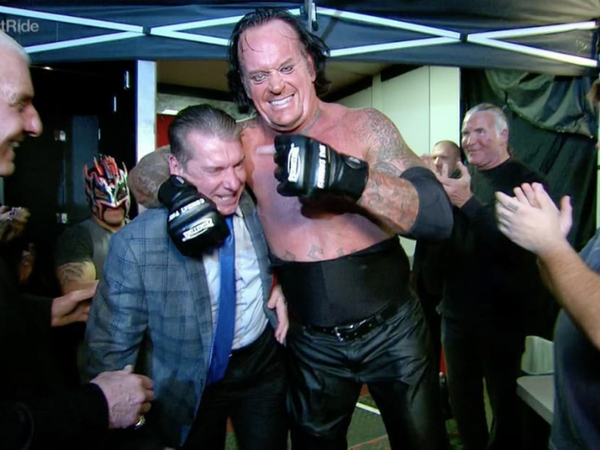 Some pro-wrestlers often rip each other and try to get a laugh or two at someone else's expense. The Undertaker, a serious character in and out of the ring, once mocked a fellow wrestler for a comical reason.
ADVERTISEMENT
Article continues below this ad

Pro wrestlers have often put on some ridiculous and strange outfits. From Goldust covering himself in all yellow spandex to Vito, who wrestled in a dress! Fans have seen it all.
Former WWE wrestler Big Show has revealed that The Undertaker didn't spare him when was wearing trunks as his in-ring outfit.
ADVERTISEMENT
Article continues below this ad
The Undertaker made fun of Big Show's attire
Big Show, who was The Undertaker's tag team partner in the 2000s, revealed that 'The Deadman', along with a few others, made fun of his trunks.
In an episode of WWE Photo Shoot, the 7 ft giant explained, "It's funny those trunks that I have with my name on the trunks. I only had that pair of trunks one time, him and a bunch of other guys made fun of me for putting my name on my ass like nobody knows who the Big Show is. And he was one of the guys who was chewing my ass about it."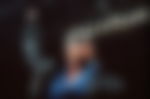 The former WCW and WWE world champion also said that he viewed Taker as his mentor. He added that Taker would call him out every time he did something wrong.
He continued, "There's the guy that cussed me out every time I did something wrong, he'd have that one long crooked finger and he would do this. And I remember coming through the back and trying to avoid Taker. So I would go to the right instead of going up the ramp, and he'd be there waiting on me."

It is amazing to think that a 500-pound giant would change directions on seeing 'The Phenom'.
ADVERTISEMENT
Article continues below this ad
After coming from WCW, Big Show was paired with The Undertaker in a tag team. The duo termed 'The Unholy Alliance', won the Tag Team Championship twice.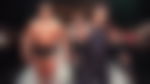 This early mentorship in WWE served Big Show well, who would carve his own legacy in the promotion.
ADVERTISEMENT
Article continues below this ad
The big show won the WWE Championship twice and held multiple other championships during his 22-year stay with the company. He left WWE in 2021 and signed with All Elite Wrestling in the same year.
Watch This Story: John Cena The Undertaker and more rare WWE tag-team partners