Stone Cold Extracts Origins of Lita's Infamous Attire
Published 03/28/2022, 8:30 AM EDT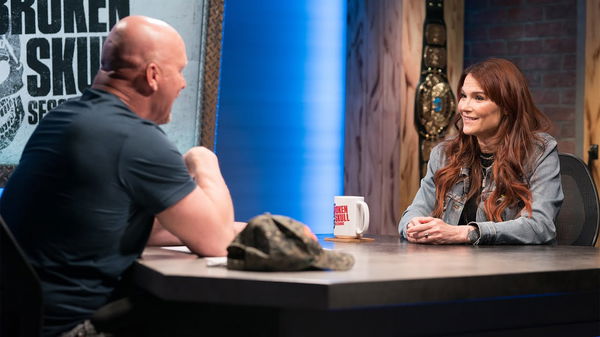 WWE Hall of Famer Lita has done a magnificent job in paving a path for women in professional wrestling. Her in-ring abilities and thrilling segments made her a popular choice in WWE universe. Also, at the recent Elimination Chamber 2022, the four-time WWE champion defied her age by challenging RAW Women's Champion Becky Lynch in a rip-roaring match. Recently, Lita reminisced about her career moments with Stone Cold recently.
ADVERTISEMENT
Article continues below this ad
'The Extreme Diva' appeared on the latest episode of Broken Skull Session with Stone Cold Steve Austin. During the interview, Lita reflected on several things, including her career and life in the ring and beyond. Further, the WWE legends talked about the Rated-R era she shared with Edge and Matt Hardy.
ADVERTISEMENT
Article continues below this ad
Lita and Stone Cold Steve Austin Discusses Edge and Lita's Rated-R Era
Edge and Lita had a controversial yet successful partnership with Edge in the Ruthless Aggression Era. When WWE got Matt Hardy, who was Lita's ex-boyfriend, involved, the feud caught many eyes and their 'affair' storyline caused discomfort behind the scenes. Nevertheless, the particular storyline was a little over the top, when we look from a PG era point of view.
However, while discussing that era with Stone Cold Steve Austin, Lita talked about how it was weird for her. Austin asked, " When I look back at a lot of your career, we'll get into a little bit of the Rated- R stuff but not dwell there. You were placed in some of the most difficult situations I've ever seen anybody placed in. Would you agree or would say, Steve, you're completely wrong?". Lita nodded, saying, " Oh man, yeah, I would agree."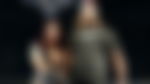 Further, Stone Cold said, "But you always weathered the storm and made it through. Maybe not that you wanted to, but you did. And I have always thought you were tough and cool and we have had our friendship. If anybody's earned her stripes, it's you." In order to fit in the storyline with Edge, Lita had to become a heel and change her whole tone and attire.
Lita said, "Yeah. I mean, there were definitely, especially during this time of day is that it was hard to get on the plane to come to work. Because I am like, you are willingly participating in this, like, very like stressful situation." Moreover, she talked about how it caused a lot of tension and personal grief.
ADVERTISEMENT
Article continues below this ad
Watch This Story: WWE Raw Results: Kevin Owens Impersonates Stone Cold, Edge Costs Seth Rollins a WrestleMania Spot, and More!
Lita's Grand Return to The Ring in 2022
On January 14th, the WWE legend made a shocking return on SmackDown to address the fandom and inform about her Royal Rumble match. Lita had a rift off with Charlotte Flair, but did not end in a serious match. Later, Flair and 'Big-Time Becks' defeated her in Royal Rumble.
ADVERTISEMENT
Article continues below this ad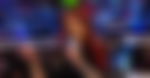 But the crowd still loves the old Angelica. They kept cheering for her in the Royal Rumble match, even after she lost to Becky Lynch. Speaking further with Stone Cold, Lita reflected about her past and future. However, Lita is at peace with her life and career. Additionally, the iconic diva still has all the capacity to involve in more WWE projects and is training towards it.