"Take Care": Fans Pray and Send Love For a "Crushed" Seth Rollins Just Hours After Jay Briscoe's Heartbreaking Demise
Published 01/18/2023, 8:05 AM EST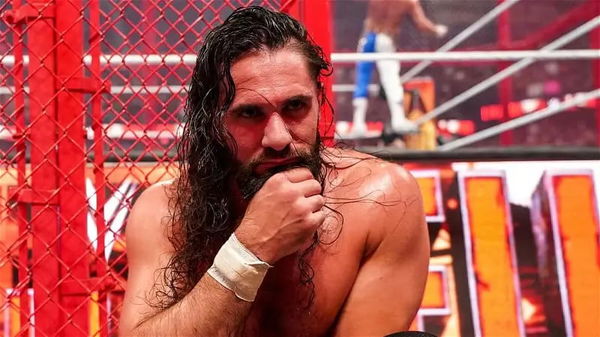 Jay Briscoe's untimely demise in a car accident has left the pro wrestling community devastated. Many are still reeling from this tragic news and have paid their tributes to the late Ring of Honor star. Pro wrestling personalities across the world expressed their grief and sadness at this tragedy and sent their support to the Briscoe family.
WWE star Seth Rollins was among those who paid tribute to Jay Briscoe. The former WWE champion tweeted emotional messages about the late wrestler and even acknowledged Jay's role in his success. Rollins also praised Jay as an "adoring" father and husband.
Fans console Seth Rollins after Jay Briscoe's death.
ADVERTISEMENT
Article continues below this ad
Jay Briscoe along with his brother Mark formed the tag team, The Briscoe Brothers, in Ring of Honor. The duo won the tag team championships 13 times and had memorable matches with a lot of current big stars. Seth Rollins used to wrestle as Tyler Black in ROH and had some run-ins in the ring with the Briscoe Brothers. After the sudden demise of Jay Briscoe in a car accident on Tuesday, Rollins posted multiple tweets paying tribute to the late wrestler.
Jay was one of those people who was always legitimately happy to see ya. He had a twinkle in his eye and hug waiting for me no matter how long we went without seeing each other. I'm crushed knowing that warmth is gone. My thoughts are with his family and friends. He was special.

— Seth "Freakin'" Rollins (@WWERollins) January 18, 2023
In another tweet, Rollins wrote after he signed with WWE, Jay and him would drink beer together and labeled him as a "great friend". The Visionary also thanked the Briscoe brothers for helping him out early in his career. Moreover, he also pointed out that he was "crushed" after this news.
After I signed with WWE, Jay would come to the Salisbury house shows to drink beer and to hoot and holler. He loved the business and he was a great human and friend. Bigger than that he was an absolutely adoring father and husband.

— Seth "Freakin'" Rollins (@WWERollins) January 18, 2023
Clearly, this shocking demise of Jay Briscoe has affected Seth Rollins deeply. After his tweets, many fans came forward to offer their condolences to him on losing a friend and offered support.
Here are the top tweets from fans supporting Seth Rollins after Jay Briscoe's demise.
I am so sorry Colby. It is always especially devastating when someone is so young, in such great health, and their passing is so unexpected. You will always carry a piece of him in your heart every time you enter a wrestling ring. The only thing I can say is, make him proud.💔

— Suzanne Florio (@AtlSuzi) January 18, 2023
So sad & heartbreaking to hear. RIP Jay Briscoe. So sorry for your loss Seth. My condolences & prayers to his family & friends 😞🙏🏻

— Javier Morales (@GTAOMoneyGrindr) January 18, 2023
I am so sorry for the loss of your friend

— Lisa fratto (@sethgirl10) January 18, 2023
i love you, sending you so much love ❤️‍🩹

— viviana | 10 (@lynchserick) January 18, 2023
Seth I am so sorry sending love and prayers to you and anyone else who is affected by his passing❤️

— traffic_cone_girl (@jewett_destiny) January 18, 2023
Fans expressed their sorrow for Rollins' loss.
It's never easy saying goodbye, I'm so sorry for your loss.

— Mildred the bearded hoe (@Russ_Gillette) January 18, 2023
ADVERTISEMENT
Article continues below this ad
I don't know what to say other than all of us are so sorry today that you had to lose a friend. I have no idea what to do right now man

— Ben🩸 (@Wr3stlePlace) January 18, 2023
ADVERTISEMENT
Article continues below this ad
The latest report about Jay's car accident revealed that a woman has also died, while two children have been hospitalized. Jay Briscoe and his daughter were returning from a cheerleading competition when tragedy struck. Our prayers are now with the two children involved in the accident and we hope for their recovery.
Watch This Story: 5 pro wrestlers who passed away after or during matches
Edited By: Ajinkya Aswale