"The Attitude Era Was Different ": WWE Legend Recalls a Bloody Brawl With John Cena
Published 04/20/2022, 12:00 PM EDT

Follow Us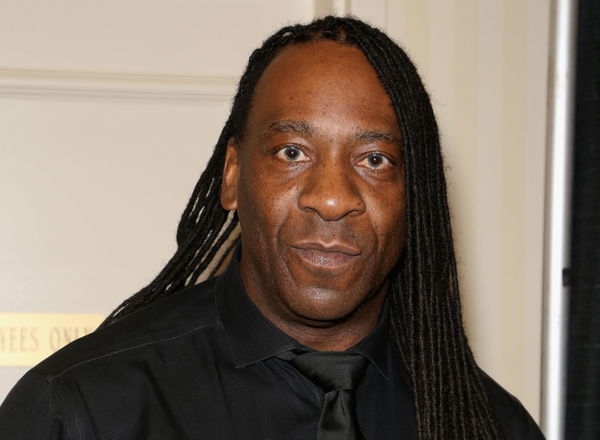 On the recent episode of the Hall Of Fame podcast, King Booker T and podcast's co-host Brad Gilmore had the most intriguing discussions about how AEW may increase its numbers. In addition, they discussed how Booker T assaulted John Cena.
Booker T. and Gilmore discussed the fragmentation of television consumption in recent years. They also said that AEW supporters are not like WWE fans. AEW does not cater to a younger audience as WWE does. Consequently, blood and gore may not appeal to every audience.
ADVERTISEMENT
Article continues below this ad
Furthermore, Booker T also stated that today's television is not the same as it was during the Attitude Era, ''I know there's somebody out there that goes, 'What about the Attitude Era?' You know, the Attitude Era was different it was different time then, so I cannot compare, you know, the way it was did I mean you get canceled these days for doing some stuff in television back then.''
Watch This Story: Brock Lesnar to Goldberg: Greatest WWE Debuts of All Time
''So You cannot look at it [the same way]. It would be wrap. The way me and William Regal beat John Cena on television, they can't do that today. We beat the hell out of him… it was a crime scene… [49:00 – 49:40]'' Booker T Concluded.
King Booker T vs John Cena
The feud between Booker T and John Cena is one of the most underrated Cena feuds. Booker T and Cena battled in a best of five series for the championship. Cena subsequently triumphed in the feud.
ADVERTISEMENT
Article continues below this ad
The feud was so heated that King Booker and Regal teamed together in 2006 and forced Cena to kiss the Hall of Fame Booker T's feet.
Cena and Booker T battled again in a tag team bout at Armageddon in 2006. Where Cena teamed up with Bautista and faced off against Booker T and Finlay. In the thrilling and intense bout, Batista and Cena eventually won the match, with Bautista delivering the Bautista Bomb to Booker T.
Bautista and Cena were World Champions at the start of the year, and they were World Champions again at the end.
ADVERTISEMENT
Article continues below this ad
Which rivalry do you believe is the most underrated in WWE? Please leave your comment below.
Edited By: Deepakshi Chaudhary