The Undertaker Is Set To Reveal Plethora Of Secrets He Kept Hidden And Protected To Maintain Character's Mystique For Three Decades
Published 06/30/2022, 9:30 AM EDT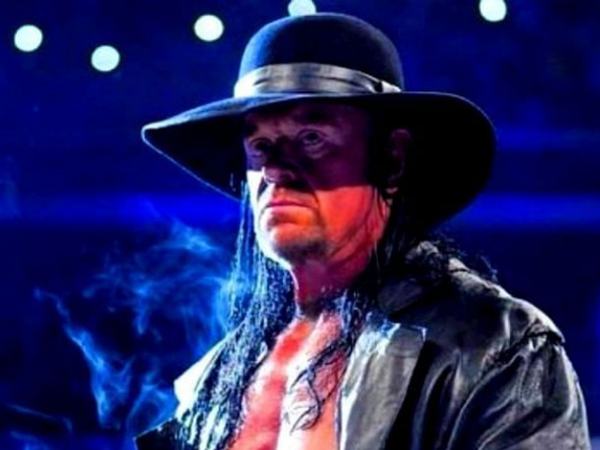 Pro wrestlers are required to carry out and act according to the character they possess. However, many times, because of certain situations, wrestlers had broken their gimmick. The Undertaker was always an exception since he had maintained his persona throughout his WWE tenure.
ADVERTISEMENT
Article continues below this ad
The Deadman's commitment to maintaining his character is impressive; even outside of the ring. He rarely strayed from it, which helped to establish the credibility of his character. Therefore, fans knew little about his life outside the squared circle.
ADVERTISEMENT
Article continues below this ad
After 30 years, The Deadman will finally share his own unique and fascinating life stories. On July 10, WWE and the A&E network are set to release Biography: WWE Legends. Additionally, the first episode will also focus on The Undertaker and include a number of interesting secrets and anecdotes from his lengthy and legendary career.
Talking about this with Sports Illustrated, Taker stated, "People are going to get a completely different look behind the character and see me in a light they've never before seen. They're going to see my family, and a lot of other different things I protected for years.
"All these years, everyone wanted to know, 'Who is The Undertaker?' I held all that back. Now it's time to answer those questions. It will be very intriguing for fans of The Undertaker. [H/T: Sports Illustrated]"
WWE Legend is aware that there are many aspects in his life that the world doesn't know since he kept them hidden. But in his forthcoming two-hour episode, many questions will have been answered.
The Undertaker biography will also feature John Cena
On his social media accounts, The Phenom posted a clip from the first episode. The video drew viewers from all around the world, and many were surprised to see John Cena in it.
ADVERTISEMENT
Article continues below this ad
The clip included Paul Heyman and John Cena, who will also be shown in the episode. In the video, Cena underlines the Taker's true personality, saying, "There's More to Mark Than The Undertaker." Heyman, meanwhile, referred to The Deadman as a "Legend."
ADVERTISEMENT
Article continues below this ad
Watch This Story: WWE Superstars With The Highest Number of WrestleMania Matches
Are you eager to know The Undertaker's secrets and life stories? Let us know your thoughts in the comments.