The Undertaker Receives His Flowers For His Epic Performance Against A WWE Legend That Had This Ex-WWE Star Believing The Streak Was Not Over
Published 06/30/2022, 3:55 AM EDT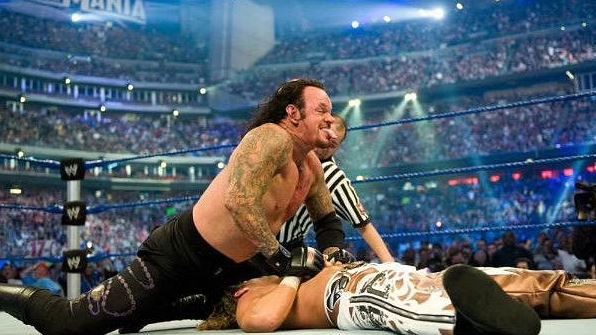 The Pro Wrestling industry has contributed significantly to the sports entertainment business. And while often at the helm of it there have been many superstars, none match the level of The Undertaker. It is fair to say that The Deadman has cemented his status as the greatest wrestler of all time in professional wrestling.
ADVERTISEMENT
Article continues below this ad
In the world of WWE, he is immortal. Because of his personality and wrestling prowess, he has never appeared unsellable over his lengthy and illustrious career. Not to mention, he has a 21-0 WrestleMania streak, an unthinkable record.
Recognition for the same, The Undertaker once received a token of appreciation for his wrestling career from current AEW signee and former WWE manager William Regal.
ADVERTISEMENT
Article continues below this ad
Speaking about the same on a podcast, Regal initially lauded The Phenom for having a marketable presence, saying, "In my opinion, the greatest, if you want to call it, seller—the greatest reactor in the entire industry is The Undertaker, especially when he came back with more of a fighting style." 
He added, "Going into WrestleMania with Shawn Michaels, two matches at that time. You knew that he wasn't going to lose, right? Nobody thought the streak was going to end, right?… He does such a good job. [H/T: Wrestling INC]"
The WrestleMania 25 and 26 match was the most iconic match in Taker's career. The Undertaker and Shawn Michaels put on an amazing show. In case you have forgotten, Taker's long streak was on the line and Michaels was fighting for his career. Although The Deadman beat Michaels in 'Mania 26, as The Headliner cost him the Heavyweight title at Elimination Chamber just before Mania 26, Michaels was undoubtedly a fierce opponent.
Both had delivered phenomenal performances as Taker used his every card, but The Heart Break Kid didn't give up till the very end. However, Taker triumphed in the match and maintained his legendary streak. Regardless of the outcome, HBK had received more support from WWE fans, and at one time, they thought the streak might end.
WWE reveals The Undertaker's Biography release date
The season 2 of WWE and A&E network's most famous show 'Biography: WWE Legends' will premiere on July 10. And in this season, the legacy of Mark Calaway, better known as The Undertaker, will adorn the documentary, among other WWE legends.
ADVERTISEMENT
Article continues below this ad
View this post on Instagram

 
The Phenom has over three decades of experience with WWE. And he has been exceptionally effective in keeping up his persona. However, this new series will allow fans to learn more about their favorite wrestlers.
ADVERTISEMENT
Article continues below this ad
Watch This Story: WWE Superstars With The Highest Number of WrestleMania Matches
Are you excited to watch The Undertaker's biography? Let us know in the comments section.