The Undertaker Rudely Dismissed His Colleagues in an Extremely Rare Case: "There's a Way We Do Things Around Here"
Published 04/23/2022, 10:00 AM EDT

Follow Us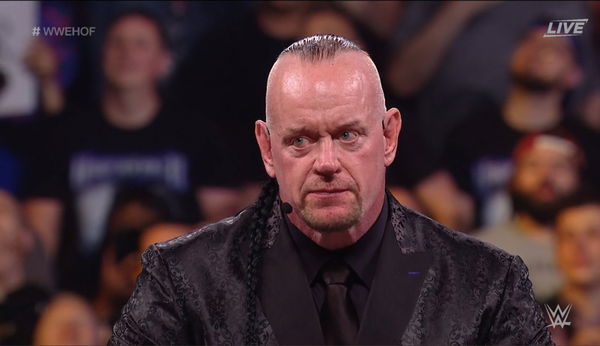 'The Deadman' has never shied away from offering warmth and support for his colleagues in his long career in WWE. Also, many WWE superstars have expressed their admiration for the Hall of Famer and credited him for the advice he gave them. But there's a rare incident where The Undertaker scolded a few backstage members for their behavior.
Bill DeMott, retired wrestler, trainer, and a former executive at WWE NXT, opened up about the rarest instance where Taker reacted so angrily towards some ex-WCW stars who waited all day to say hello to the WWE legend. DeMott also included some comments about the differences between WCW and WWE in terms of attitude and opportunity.
ADVERTISEMENT
Article continues below this ad
In 2001, WWE bought their rival World Championship Wrestling along with a plethora of superstars. Booker T, Lance Storm, Mike Awesome, and the original rebellious nWo, including Hulk Hogan, Kevin Nash, and Scott Hall.
After that buyout, Vince McMahon geared up the business through riveting storylines, which included the faces of WWE, such as Stone Cold Steve Austin, The Rock fighting against a good deal of ex-WCW, and other stars.
Bill DeMott spoke about the time when The Undertaker reacted rudely to ex-WCW wrestlers
Bill DeMott, aka Hugh Morrus, was one of the WCW superstars who jumped ship to WWF in 2001. DeMott worked in the ring until 2004 and later returned in 2011 to be a head trainer in WWE NXT. Further, in 2015, DeMott left WWE because of multiple abuse allegations.
Recently, the 'Laughing Man' opened up about a backstage incident involving The Undertaker. In 2001, according to the common courtesy, a few ex-WCW pro-wrestlers went backstage to shake hands with The Undertaker as he is one of the most respected as well as most intimidating superstars in WWE. Apparently, Taker did not like that they waited until the end of the day to just meet and greet him.
ADVERTISEMENT
Article continues below this ad
Watch This Story: WWE Superstars With The Highest Number of WrestleMania Matches
Speaking to WWE Hall of Famers John 'Bradshaw' Layfield and Gerald Brisco on their Stories With Brisco And Bradshaw podcast, DeMott said, "At the end of the show, we had a couple of guys from WCW. They've been there half a minute. And they waited until the end of the day until they were in front of him to say hello."
"He (Undertaker) cussed them pillar to post. He told them, Get lost, I've been here all day. You don't come to me when I'm walking past you. There's a way we do things around here."
ADVERTISEMENT
Article continues below this ad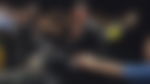 However, the names of these wrestlers who regretted waiting to meet The Undertaker will remain unnamed. Furthermore, The Undertaker went on with many epic storylines, many of which included him feuding against ex-WCW talents, until he retired in 2020 in WrestleMania 36.
Edited By: Arunaditya Aima