"This Breaks My Heart", "Life's Not Fair": Jay Briscoe's 12-Year-Old Daughter Undergoing Surgery After Her Father's Saddening Demise Leave Fans Devastated
Published 01/18/2023, 10:33 AM EST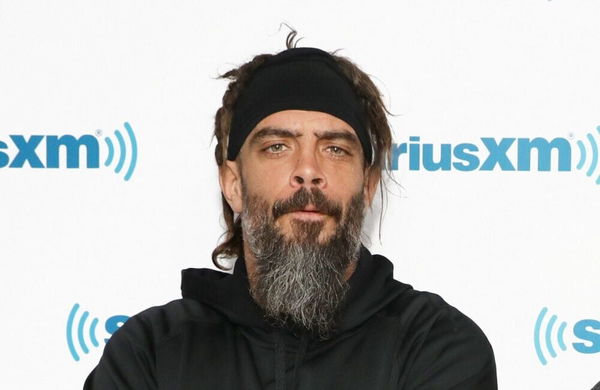 The tragic death of pro wrestler Jay Briscoe in a fatal accident has left everyone grief-stricken. The Ring of Honor legend was on his back from a cheerleading competition with his two daughters when the accident occurred. AEW owner Tony Khan announced this heartbreaking news in a tweet and soon a flood of condolences and tributes poured in for the late Jay Briscoe. Earlier it was reported that four people, including two children, were involved in the accident. The children are the two daughters of Jay Briscoe and were rushed to the hospital.
ADVERTISEMENT
Article continues below this ad
Now the wife of Jay Briscoe, Ashley Pugh, has shared an update on her two daughters who were, unfortunately, part of this horrific tragedy. Pugh shared a post on her Facebook account and asked for prayers for the recovery of her daughters.
Fans pray for the daughters of the late Jay Briscoe
ADVERTISEMENT
Article continues below this ad
After the news of Jay Briscoe's sudden demise came, many notable names from the world of pro wrestling and fans have been showing their support for the Briscoe family. The likes of Triple H, Seth Rollins, Chris Jericho, and many others sent their condolences to the iconic ROH star's family. Jay famously wrestled as a tag team star with his brother Mark, as the two won a record 13 ROH tag team championship titles.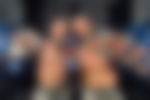 As updates continued to filter in, fans prayed and hoped for the safety of the children in the accident. Jay Briscoe's wife, Ashley Pugh, has now revealed on her Facebook account that one of their daughters, Gracie, was involved in the car accident and is set to undergo surgery on her back. In a heartbreaking post, she also asked everyone to pray for the doctors who are trying to help move her legs again.
READ MORE: "Take Care": Fans Pray and Send Love For a "Crushed" Seth Rollins Just Hours After Jay Briscoe's Heartbreaking Demise
Ashley also mentioned that their other daughter, Jayleigh, has suffered serious injuries but is stable. As fans came across this gut-wrenching update, they expressed their grief over the tragedy. They prayed for the well-being of the two daughters of Jay Briscoe.
This is horrible! No words. Prayers to the Pugh family.

— Dolphins Rich (@DolphinsRich) January 18, 2023
God I hope those kids are okay. I had no idea they were even involved. Life's not fair fucking fair.

— Jeff K (@Jkg9024) January 18, 2023
Fans sent their prayers to the Briscoe family.
This sweet baby…the fact that there is a chance she has no idea breaks my heart the most. How can life actually be this cruel? Lifting them all up in prayer. Father please protect this family. https://t.co/xgSLrJfLPQ

— win a case (@RHOSuplexCity) January 18, 2023
ADVERTISEMENT
Article continues below this ad
ADVERTISEMENT
Article continues below this ad
In this time of tragedy, we wish the Briscoe family all the strength. We pray for Jay Briscoe's young daughters to recover soon enough. Our thoughts and prayers are with them.
Watch This Story: 5 pro wrestlers who passed away after or during matches
Edited By: Ajinkya Aswale