"This is a Real Gangster": Khabib's Manager Destroys Michael Chandler With Shots at The Undertaker and Conor McGregor
Published 06/23/2022, 2:00 PM EDT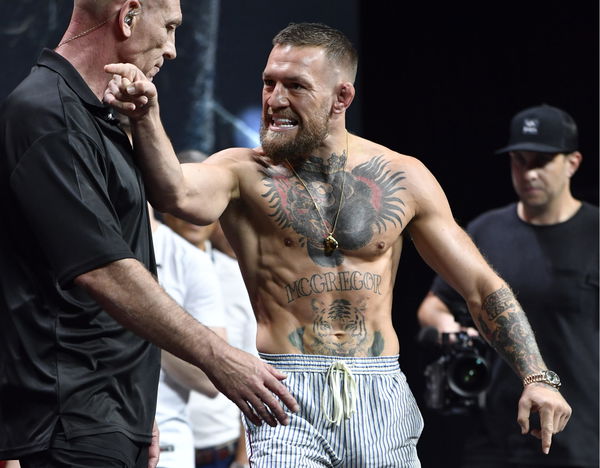 Ali Abdelaziz oversees some of the top MMA fighters. Abdelaziz manages several fighters, including Henry Cejudo, Kamaru Usman, and Khabib Nurmagomedov. The outspoken manager recently compared Michael Chandler to Conor McGregor as "fake," and he bluntly called The Undertaker and WWE fake.
ADVERTISEMENT
Article continues below this ad
Speaking to Sherdog, Ali Abdelaziz on the podcast stated, "Anything McGregor does, people tune in. Because he have like a fake army, you know, not a real army. Michael Chandler too. This guy in Bellator, he never talks."
ADVERTISEMENT
Article continues below this ad
"Now he talks because he watched a couple of WWE films and he acts like The Undertaker or something. It's all fake and not real you know. The real is Khabib, Justin Gaethje, Kamaru Usman, Gilbert Burns, Henson Gracie. This is a real gangster you know. [29:30 – 29:58]"

Khabib Nurmagomedov, Kamaru Usman, Justin Gaethje, Gilbert Burns, and Henson Gracie have all received praise from Abdelaziz for being true combat wrestlers. He believes that McGregor and Chandler pretend to be gangsters and they are actually acting and being phony.
It is widely known that WWE has drawn criticism for being staged and scripted. Regarding this, he claimed Chandler takes The Undertaker's persona, which was also a made-up character. He feels both McGregor and Michael Chandler are disrespectful and terrible for sports.
Is WWE really 'fake'?
ADVERTISEMENT
Article continues below this ad
Over the years, this question has come up occasionally. The actual answer to this is WWE, which combines acting and realism. There are actual chair and table collisions, top-rope falls, and other accidents. The blood is genuine even so. Only when they punch do they act. In an effort to stop injury, they hold their hand with a loose grip.
In addition, the WWE superstar exhibits genuine athleticism. Years of training lead up to a wrestler completing a match without getting wounded. The wrestlers executed the rehearsed actions and moves. The result of the game is fixed, though.
ADVERTISEMENT
Article continues below this ad
Watch This Story: From Brock Lesnar to Bret Hart: WWE Superstars Who Openly Disrespected Vince McMahon
Although being criticized for being fake and scripted, WWE has received very well from fans all around the world. The Rock, John Cena, Randy Orton, and Steve Austin are some of the most famous superstars who emerged from WWE.