This WWE legend Got Away After Calling Brock Lesnar 'Vanilla Gorilla'
Published 05/16/2022, 12:30 PM EDT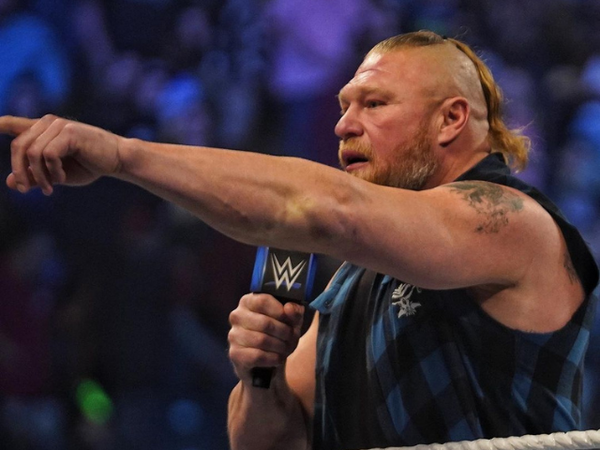 The Undertaker and Brock Lesnar are similar in some ways. During his career, The Deadman had a very aggressive and dominant wrestling style. Likewise, Lesnar is well-known for his aggressive 'beast' demeanor. After retiring, in 2021, Taker went on Joe Rogan's podcast. WWE legend was full of praise for Brock Lesnar in his interview.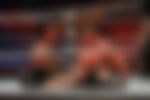 The Undertaker praised Lesnar and revealed that he used to call him The Vanilla Gorilla, saying, "He's a freak athlete. Oh, my goodness [Brock Lesnar's combine numbers], it's ridiculous. He's one of those guys that defy, you know, he was 260 pounds, but his shot was like a 160. You can't believe somebody his size can move the way he can move. He's a freak athlete. I used to call him The Vanilla Gorilla. He was. He was just a freak, freak dude. (H/T to Sportskeeda Wrestling) "
ADVERTISEMENT
Article continues below this ad
The Undertaker and Lesnar had an epic rivalry, and they had great in-ring chemistry together. Even outside the ring, Taker and Lesnar have a tremendous amount of respect for one another.
Although, Lesnar was 'The Beast Incarnate' and because of the WWE storyline, it seemed that he hated The Deadman. However, it's quite the opposite of that and he gets along with Taker very well. Additionally, because they are excellent friends, The Undertaker can call him The Vanilla Gorilla.
Brock Lesnar broke the Undertaker's WrestleMania winning streak
In WWE, one record that every wrestler aspires to attain or get close to is Taker's 21-0 record at WrestleMania. Additionally, Winning 21 consecutive WrestleMania matches is no simple task, and the Deadman had to fight, struggle, and adapt himself to keep the Streak alive.
ADVERTISEMENT
Article continues below this ad
However, in 2014, at WrestleMania XXX, The Undertaker ended up breaking his streak against Brock Lesnar. Additionally, Taker was anticipated to win his 22nd WrestleMania bout and continue his winning streak. The Undertaker was the fan favorite going into the match.
Watch This Story: The Undertaker to Stone Cold Steve Austin: WWE Superstars With The Most Eliminations in Royal Rumble History
ADVERTISEMENT
Article continues below this ad
However, The Beast Incarnate overpowered Taker in the bout. Together, both had managed to deliver one of the greatest WrestleMania matches ever. Finally, after delivering three F-5s, Lesnar defeated the Undertaker and broke his streak.