Top AEW Wrestler Makes a Mouth-Watering Offer to Billionaire Vince McMahon
Published 05/03/2022, 2:30 PM EDT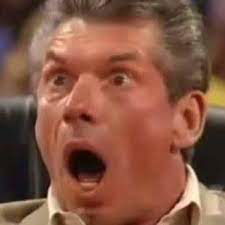 Maxwell Jacob Friedman, or MJF for short, rose to prominence as one of the AEW promotion's key superstars. He recently went on Monopoly events for the love of wrestling events in Liverpool. In addition, on the occasion, he did an impromptu question and answer with fans.
ADVERTISEMENT
Article continues below this ad
Additionally, at the event, one fan asked him, in the future, does he see himself in WWE?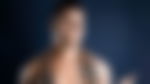 ADVERTISEMENT
Article continues below this ad
To which he responded, "I don't know if you guys are aware of this, but on January 1st of 2024, I'm going to be a free agent. Who here would want to see me in WWE?"
"So let me explain something to you people — I did not get into this business to make any of you happy. I got into this business to make as much money as humanly possible and if Vincent Kennedy McMahon is willing to shell out more money than my good friend Tony Khan, then yes, I would go to WWE."
MJF made it absolutely clear that if McMahon offers him more money, he will definitely join WWE. It will be intriguing to see what the AEW superstar's future holds.
Furthermore, One fan asked him, When he will be as good as Chris Jericho? He responded, "That's funny, because at only 26-years-old, I'm the biggest minute-for-minute rating draw in all of AEW. So I was able to do that in, what, half the time he was? When he was what, at 26, what was Chris Jericho doing? That's right, jacksh*t."
All Elite Wrestling Career of MJF
In January 2020, MJF departed MLW to join All Elite Wrestling, which proved to be a significant step forward in his career. MJF had been a heel in AEW for a long time and had always played his heel persona flawlessly.
ADVERTISEMENT
Article continues below this ad
However, following the Chris Jericho dispute, MJF established himself at AEW. MJF decided that partnering with Jericho would be preferable to a full-fledged battle. However, they finished fighting for a place in the Inner Circle.
Watch This Story: WWE SmackDown Results: Roman Reigns Comes to Sami Zayn's Aid, Charlotte Flair Faces Ronda Rousey's Wrath, and More!
ADVERTISEMENT
Article continues below this ad
Although he has yet to win a major championship in AEW, MJF is a three-time winner of AEW's Dynamite Diamond Ring.
Do you believe MJF will join AEW in the future? Please leave in the comment section.